6EA – Building Capacity for Recovery - The 6 Essential Actions (6EA) launched in 2015 to support the delivery of the 4 – hour Emergency Access Standard.
The 6EA approach sets out to ensure 95% of all patients attending our Emergency Departments are either admitted, transferred or discharged within 4 hours. The programme was introduced to support local teams to identify and change innovation opportunities with the aim to improve patient experience, safety and outcomes by removing waits and delays.The plan was developed and agreed by the Unscheduled Care Team in order to focus improvement across the whole system and to deliver sustainable improvements in performance
Twitter: https://twitter.com/6EAScot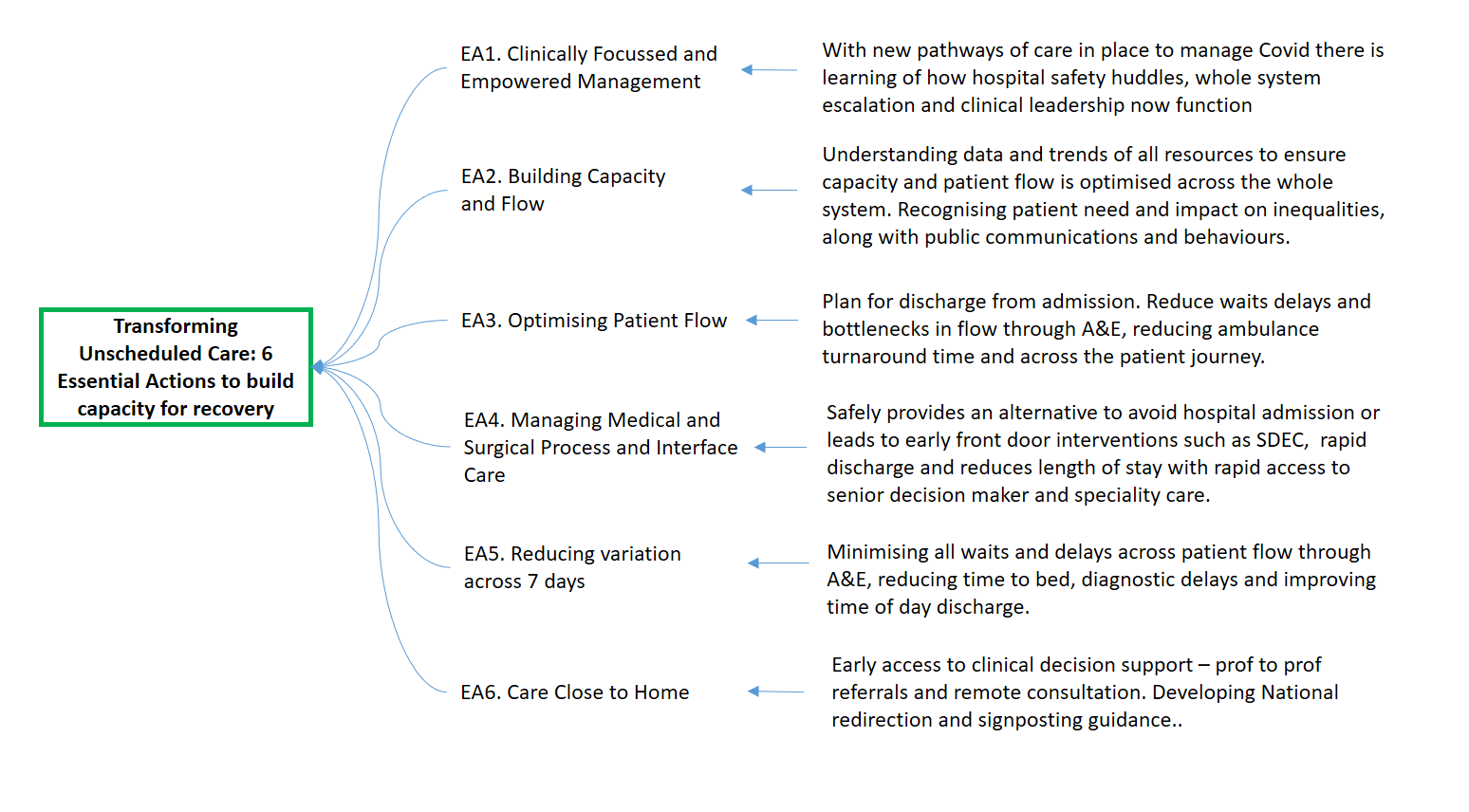 Urgent and Unscheduled Care programme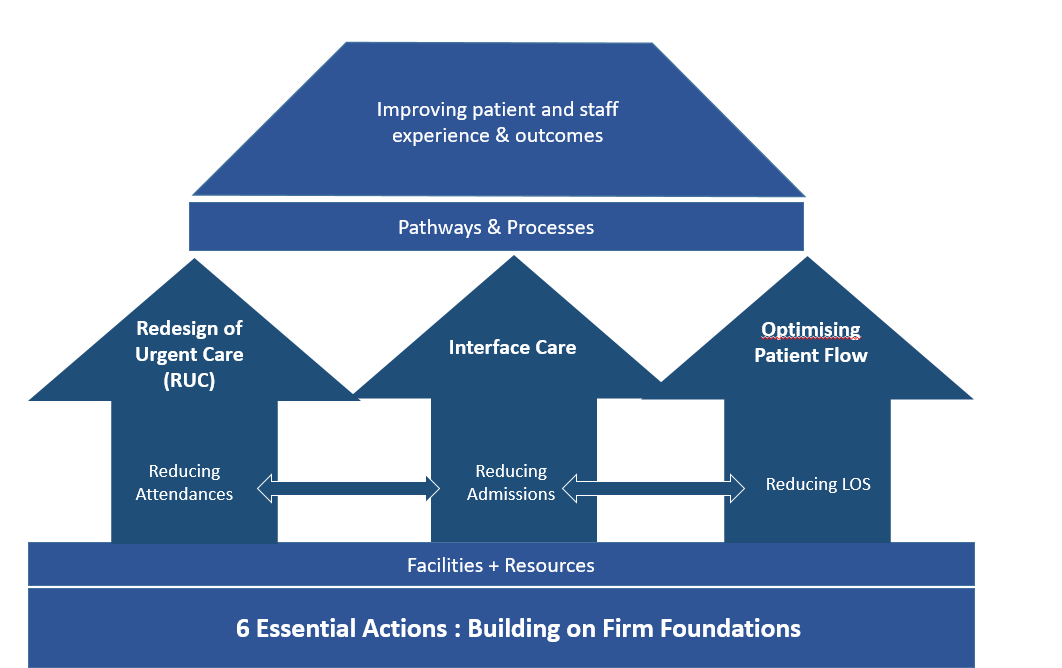 Our priorities for the year 2021/22 are:
Minimise all delays across patient journey by:
6EA: Building Capacity for Recovery: Rejuvenating and revitalising 6EA programme to build capacity for recovery
Reducing unplanned attendance to A&E by:
Redesign Urgent Care Programme: Redesigning the Urgent Care pathway for patients seeking urgent non-emergency medical assistance.
Interface Care Programme: Establishing integrated services that not only reduces the need to come to hospital but works toward quicker discharges out of hospital when safe to do so.
Reducing the time spent in hospital by:
Optimising Flow Programme: Improving discharge processes (Optimising Flow Programme)