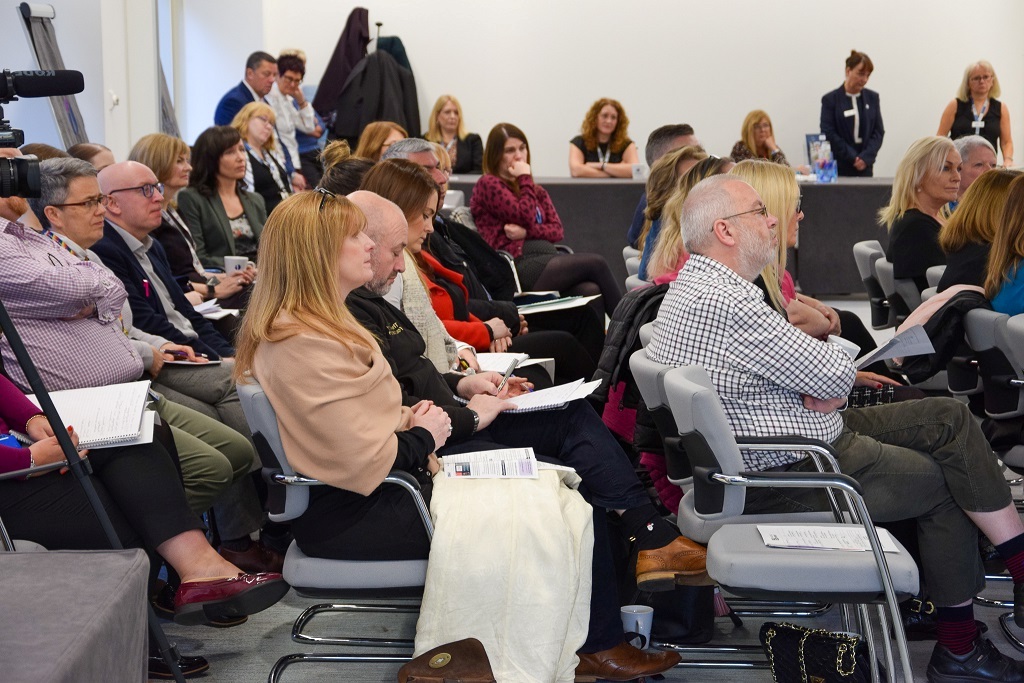 I find in life there are a lot of myths flying around, fake news even, that people believe. This can prevent us from taking part in some of the wonderful things life has to offer.
'Alternative facts' is another term I hear more and more these days, but there are some things very close to my heart that I'd like to take this opportunity to set the record straight on.
As a disabled person, working within a Disability Confident Leader organisation at NHS Golden Jubilee, my colleagues and I take great pride in ensuring that disabled people are able to make the most of their talents at work. Simply by being ourselves we can play a positive role in changing attitudes towards disability!
Businesses often think that employing someone with disability will cost them money as they would have to make adjustments and changes to their place of work. Wrong! There is little cost involved as businesses can access grants from the Department of Work and Pensions (DWP) to make changes if they are required. Also, many changes don't come with a price tag and are instead simply about reorganising the space you work in or the terms and conditions and duties. For example, if a person needs more time to get moving in the morning and maybe needs to wait for medications to kick in, like me, then shifting the starting time to suit can help.
Another concern is the perceived amount of work involved – some employers think it would take up too much time because they don't have the skills or procedures in place to make it work. Again, the DWP have staff that will work with you or your staff to give them the skills and knowledge to welcome a more inclusive workforce which focuses on equality for all. There are also many third sector organisations with specialist knowledge - in particular organisations run by disabled people to advise other disabled people. These are known as Disabled People's Organisations or DPOs and they also have a role in working as stakeholders on disability with the Scottish Government.
Thirdly, and this is the big one for me, there is an assumption that just because a person is disabled they will take more sick days or not be as productive as members of staff who so not live with disability. There is now research to show that this is not the case and that disabled people are less likely to take time off because they worry that they will be discriminated against if they do. We are not immune to the usual short-term illness so, yes, like everyone else we need the support of employers when we are genuinely ill. And this is a fact: we disabled people are just the same as our non-disabled allies, some of us work harder than others, some of us get more colds than others and some of us are friendly and some not! We are just ourselves like everyone else and need to be treated as individuals. That is why at NHS Golden Jubilee we apply person-centred approaches to staff as well as the people we treat.
The great thing about being part of an amazing scheme like Disability Confident is that you can recruit from the widest possible pool of talent and show people that you, as an employer, demonstrate that you treat all of your employees fairly. In my experience this, in turn, boosts morale and commitment among your staff.
It also helps customers and other businesses identify employers who are committed to equality in the workplace and this fits perfectly into our Board values, which we hold in high regard in our organisation.
NHS Golden Jubilee was the first Scottish health board to be accredited as a Disability Confident Leader, and we are proud to be one of more than 14,000 organisations which have signed up to the scheme. So if you want to be part of something great, a community that changes lives for the better, check out the link below to see how you can become Disability Confident and a workplace that people respect and aspire to be part of.
https://www.gov.uk/government/collections/disability-confident-campaign