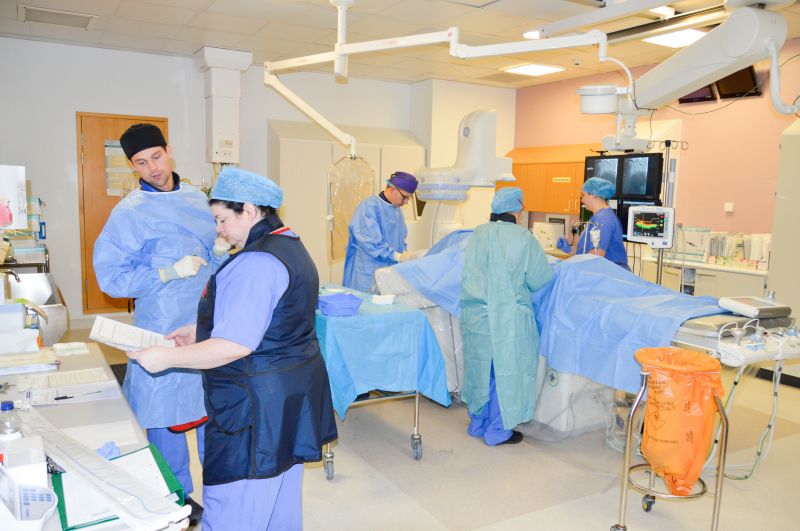 In a month where we have just celebrated International Women's Day, I had the pleasure of attending the Interactive Cardiology Conference. This year's event was hosted by the Royal College of Physicians and Surgeons of Glasgow and I was pleased to see it had a strong focus on cardiology and women.
This is an important gender issue and one that needs increasing focus because coronary heart disease, including angina and heart attack, is one of the leading causes of illness and death in women in Scotland.
Recent statistics show that from 2000 to 2009, the death rate from coronary heart disease in younger people (under 55 years) has increased and the rise is nearly two-fold higher in women than in men.
There are obvious differences in the anatomy and physiology of women and men and this is relevant for how heart health problems develop. The classic cause of angina and a heart attack is a blockage of a main heart blood vessel due to build-up of fatty plaque.
Large vessel problems typically affect men more than women. Small vessel problems, which are the tiny branches too small to be seen on heart scans, are much more likely to affect women. These differences mean that heart problems often manifest differently in women and men.
At the Golden Jubilee, we have recently carried out a new 'small vessel' test which involves passing a thin, flexible wire into the heart and measuring how well a blood vessel relaxes. The study involved over 150 patients with chest pain who could not be diagnosed using currently available tests.
Our team found that the new tests were able to correctly diagnose up to four times as many patients as standard tests. Six months later, symptoms of angina were less and quality of life was better in the patients whose care was guided by the new tests.
Another development is an e-registry to track heart attack patients' journeys and related outcomes. The linked data has provided key insights into how women and men with heart attacks are cared for in daily practice.
In an analysis of nearly 8,000 patients, our team observed disparities between women and men with heart attacks related to the length of time to treatment, use of heart procedures and preventive medicines.
The e-Registry creates new possibilities for healthcare improvement. By highlighting existing and potential women's heart health inequalities, this research provides the perfect combination of the Golden Jubilee priorities and equality values.
It proves that just like frontline healthcare, health research is considering that every patient is different and an individual. Sometimes a "one size fits all approach" is not the best treatment or course of action and I look forward to seeing how this information is used to benefit future generations.
Our key mantra at the Golden Jubilee is our ambition of providing safe, effective, person centred care every time. I hope you agree that the progress described above is based on this ideal and my thanks to all our innovative colleagues in our Heart and Lung Centre for all their hard work and vision.