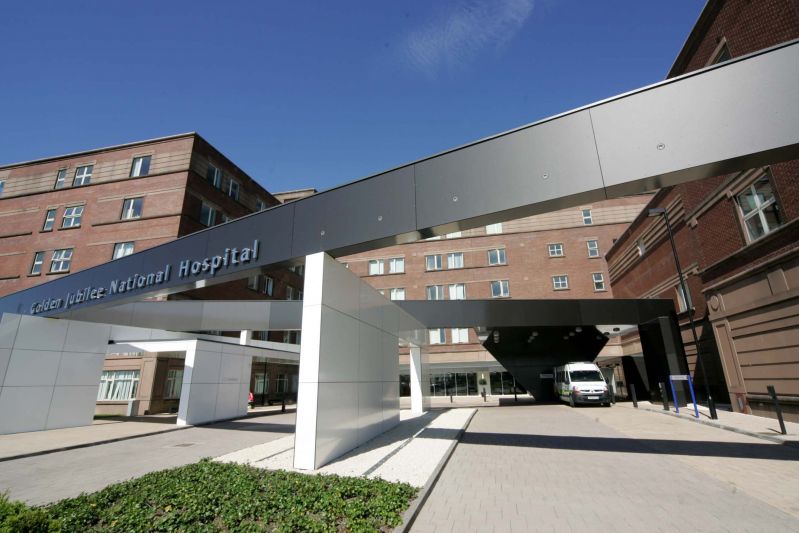 2019 heralds an exciting time for us at the Golden Jubilee as we welcome Jann Gardner, our new Chief Executive. I am delighted to have begun working with Jann this month as she took up post and I'm happy to report she has already hit the ground running! Jann comes to us with a wealth of experience, most recently as Chief Operating Officer and Deputy Chief Executive at NHS Fife.
And the other huge development is that we have begun preparing the ground to the left of the front entrance of the hospital in preparation for building our new state-of-the-art Ophthalmology unit. Following on from this, we will also be expanding in orthopaedics and general surgery. Over the next few years, even more cataract operations, hip and knee replacements and diagnostic procedures will be available at the Golden Jubilee to meet future demand across the entire west of Scotland.
Our expansions are supported by the Scottish Government and our west of Scotland colleagues. NHS Boards such as NHS Greater Glasgow and Clyde, NHS Ayrshire and Arran, NHS Lanarkshire, NHS Dumfries and Galloway and NHS Forth Valley have all been involved and agreed to the extra services that will be provided at the Golden Jubilee in the future. The Golden Jubilee is also a key part of the national Elective Centres' programme and involved in shaping planned care in key demand specialties in across Scotland.
The Golden Jubilee has always had a unique role within NHSScotland. In 2002, it became the flagship elective hospital with a mandate to reduce patient waiting times. During this time we have collaborated with NHS Boards across Scotland – from Stranraer to Stornoway – to help treat patients faster than ever before.
In addition, over the past 10 years, we have grown into a world class regional and national heart and lung centre, dedicated research institute and a progressive Foundation with a clear focus on driving innovation which enhances health and wellbeing.
Our unique position as a national board and as provider of regional services, means we have a dual role in both the National and West of Scotland collaboration programmes, where we bring our wealth of experience in working with key partners.
A great example of this is the heart and lung services which we transferred to the Golden Jubilee in 2008 from Glasgow's Royal and Western Infirmaries and Hairmyres Hospital in Lanarkshire. This is a fantastic model of proactive and positive partnership working across NHS boundaries for the benefit of patients.
Since then, we have helped embed enhanced recovery, particularly in orthopaedics, across all NHS areas. We have also become a test bed for innovative practices and concepts that we share across the country.
None of this would be possible without the partnerships that we have with our colleagues in other NHS Boards. We work together to treat patients in line with the Treatment Time Guarantee and to share good practice and new ways of working.
We do this to deliver a high quality person centred service, whether at individual, community, local, regional or national level with the overall aim to improve health outcomes for patients across Scotland and beyond.
Everyone at Golden Jubilee is proud of all that has been achieved over the last 16 years. As 2019 begins, the new Chief Executive and I, along with the Board, are very positive about the next development phase for our organisation and what this means for our fabulous staff and patients.