From Stornoway and Stranraer to Clydebank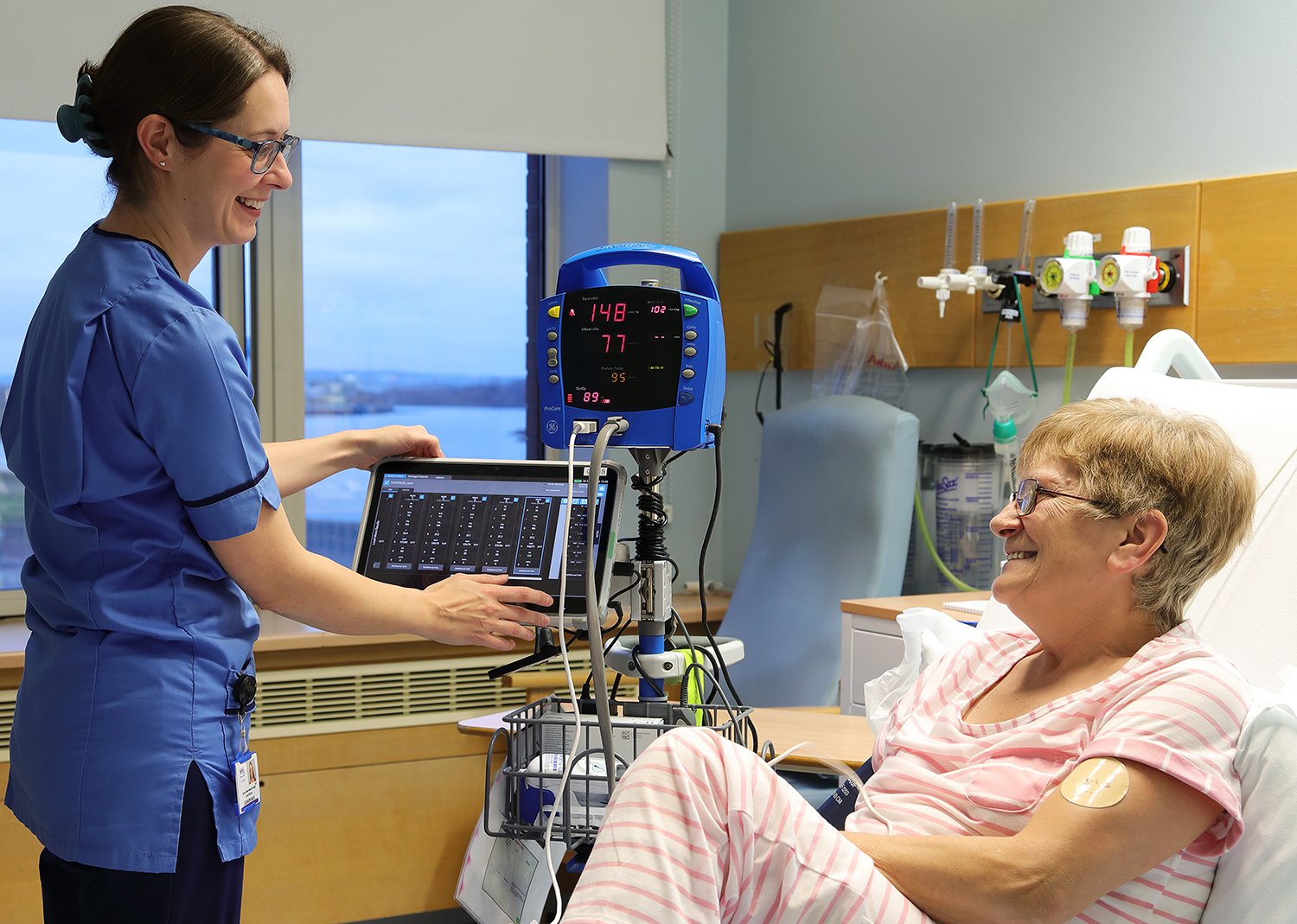 Since the creation of the Golden Jubilee National Hospital in 2002, our organisation has collaborated with NHS Boards across Scotland, helping to make sure that patients are treated or diagnosed faster than ever before.
As Chair of the NHS Golden Jubilee, I am part of a team that constantly scrutinises the performance and direction of the organisation. Making sure we have safe, effective and person centred care is our top priority, as is making sure that we are delivering on our commitment to our targets while delivering high quality patient experience.
We recently announced that over 62,500 patients across Scotland benefitted from procedures carried out by the Golden Jubilee National Hospital. In real terms, that is more people receiving hip and knee replacements, cataracts, heart and lung and general surgery procedures. And we cannot underestimate the impact of our imaging services with our Magnetic Resonance Imaging (MRI), Computer Tomography (CT) and other scanners diagnosing a range of conditions so that patients can move faster to a focused treatment pathway.
I am delighted that we continue to treat more patients year on year, and one of the exciting bits for me is that we have helped nearly every NHS Board across Scotland. To give some brief examples, last year in the west of Scotland we treated over 13,000 patients who live in the NHS Greater Glasgow & Clyde area and over 14,300 Lanarkshire patients. Across the rest of the country, we carried out over 8,000 procedures for people who stay in Forth Valley, helped NHS Lothian by treating 4,500 of their patients, and welcomed 900 patients travelling to us for treatment from the Western Isles. Many of these people and their families also benefited from staying at our award winning hotel.
As we continue to expand the Golden Jubilee National Hospital over the next three years, we will continue to work with colleagues across NHS Boards to deliver equity of treatment and access for as many patients as possible as part of the National Elective Centres Programme. Every patient should always receive the same high quality care and experience regardless of what service they access or where they are from.
Our ability to carry out these much needed surgeries and procedures for Scottish people is because of the skills and expertise of our dedicated and caring staff. The Golden Jubilee team continually review and implement innovative models of care and always try and go the extra mile for everyone. A positive, can do culture that also looks after our staff is very important to me and one which I will always strive to lead on.
At a time of huge change and more demands for our NHS Board, we will support our workforce to be the best they can be and provide them with the tools to help our NHS deliver all the priorities the people of Scotland expect and deserve. Many of our staff say they love working for the Golden Jubilee. This motivates me to continue to improve in supporting our workforce so everyone can say they got great joy from working at the NHS Golden Jubilee.