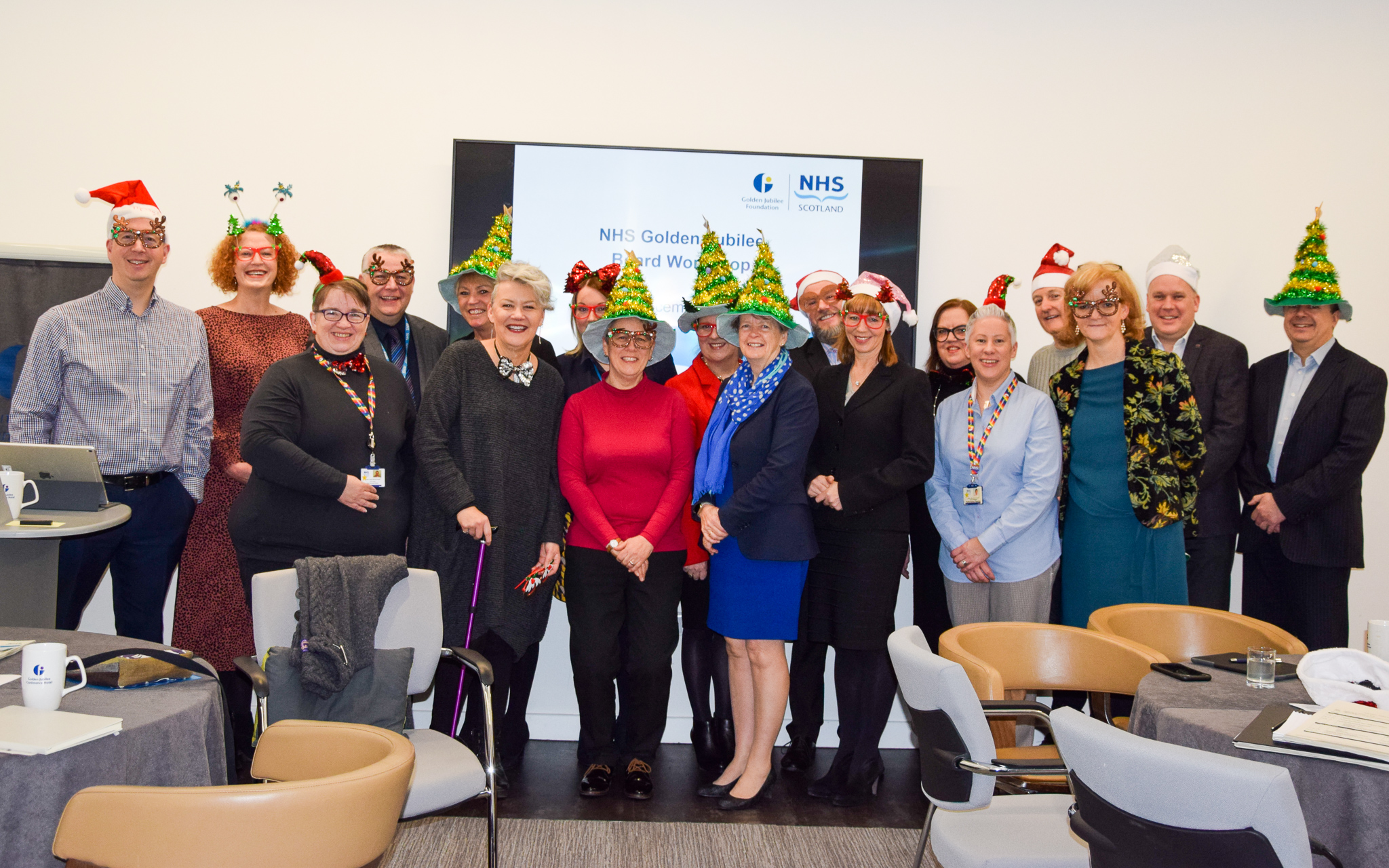 I wish you all the best of times at this Festive Season. It's at this time of year when many of us count our blessings. Some I know are unable to because of challenges they have faced to date or are facing at this moment. For those of you in pain, isolation, grief or sorrow at a time when many are celebrating, my heart goes out to you.
I'd like also to spare a thought for our patients and staff on shift in our hospital, and all the other hospitals, who can't be with their families and loved ones at this special time of year. Our hotel staff too, caring for guests, including some families of patients in our hospital, thanks so much for the care and compassion you show to every guest.
So you will realise that this dedication means some of our staff weren't with their families for Christmas dinner, or got to see their children's faces light up when they opened their presents on Christmas morning because their shift pattern fell on that day. Thank you from the bottom of my heart for your dedication and care. I do hope there were some moments at work when you were able to share a festive moment with those around you.
If you're lucky enough to be with your family and have good health this New Year, I wish for you a wonderful 2020. I hope you have the chance to look after yourself and those around you who need you. Let's join together in celebrating the connections between us all and spread compassion and love.
Next time you're at the doctors or in a hospital and someone has cared for you, tell them how much you appreciate their support, and the sacrifices they make to provide care. Spread a little love and joy, it will make their day, it really will.
Something as easy as this, offering a single act of kindness for someone else like this can make both your days so much better.
At the Golden Jubilee I try to do this and let everyone know I care.
I am also very aware of our amazing volunteers at NHS Golden Jubilee, the care they provide for our patients is just a wonderful thing to see. They really are unsung heroes who deserve enormous gratitude and respect. We are always recruiting so if doing a little volunteering will help you give a something back, please get in touch.
I can guarantee you that your little gift of giving will make a massive difference to someone and, trust me, it can be so life-changing it will make your heart soar.
We also receive thousands of pounds in generous donations from grateful patients and their families and we are always so very grateful for this. Part of my role is to make sure these donations are fully invested into our work here at the Jubilee and it is such a pleasure to hear of new developments that happen because of people's generosity.
I have worked extensively in the third sector and it is truly life-affirming, being able to raise awareness, develop innovation in practice and see real change happen in our society. For me, much of this has been around challenging stigma and discrimination so being able to see real diversity and inclusion offers me a great source of satisfaction.
It's been an eventful 2019, but I can't wait to get stuck in to the new year when our '2020 Vision' comes alive, particularly in the shape of our new Eye Centre – which will help even more people all across Scotland gain better vision.
I know all of my fellow colleagues from across the land are determined to deliver a service we can all be proud of in the year ahead – and we at NHS Golden Jubilee will be at the heart of it.
This is a big year ahead for us which is very exciting and I am genuinely full of hope and enthusiasm that we can deliver quality services for our patients right across NHS Scotland.
I will keep you posted on all our developments as they unfold throughout 2020 and, until then, stay safe.
Happy New Year to one and all!