Trial helps determine underlying causes of angina
May 18, 2023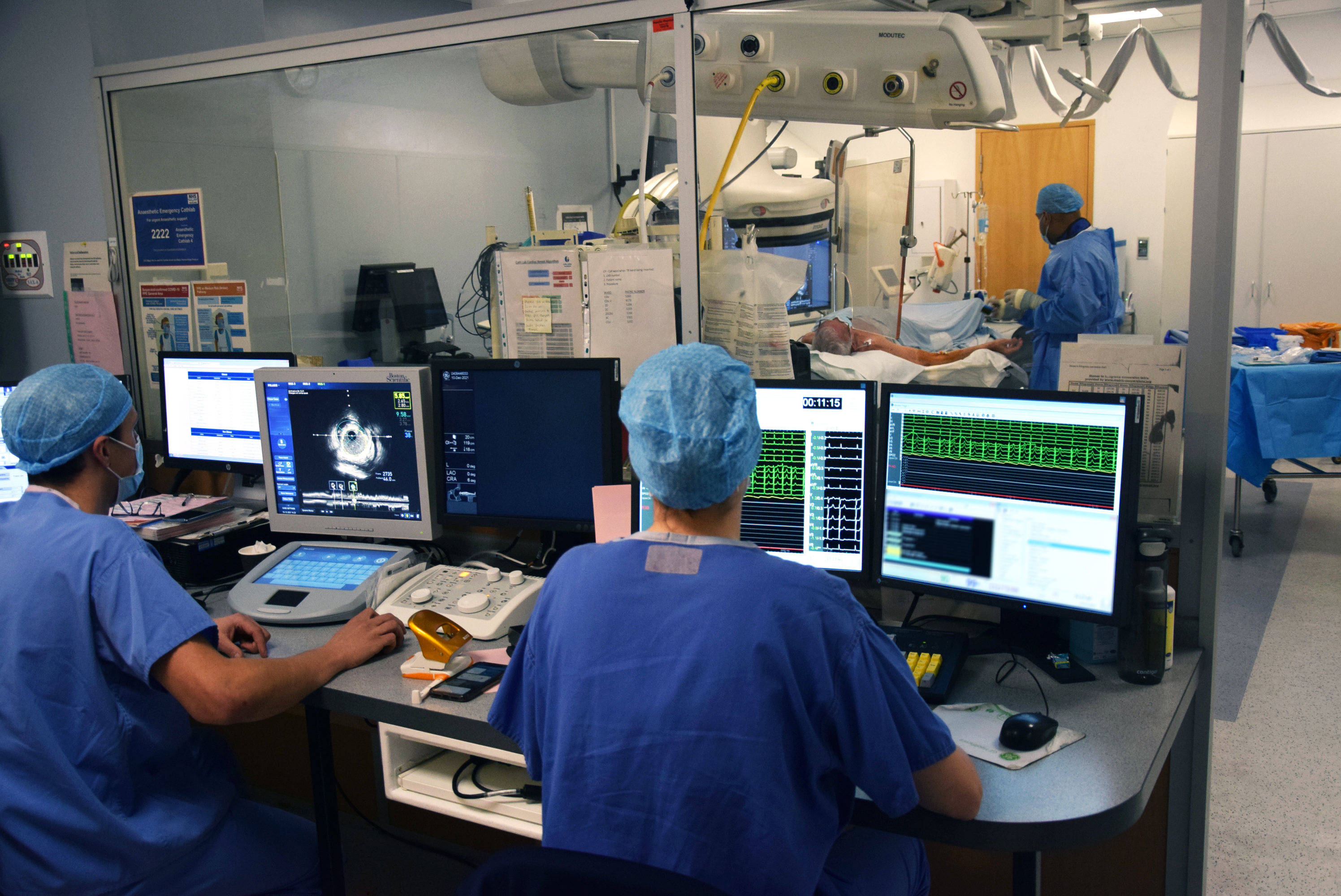 An intensive study into the treatment of angina has found that the use of tests for small blood vessel function in the heart clarify the underlying cause of the condition.
Patients referred to hospital by their General Practitioner (GP) for assessment of chest pain were invited into the study if a heart scan had ruled out blocked heart arteries.
The trial showed that the common underlying cause of chest symptoms in angina sufferers was myocardial ischaemia with no obstructive arteries (INOCA)*, which wasn't diagnosed by a standard CT heart scan.
The diagnosis was clarified using the tests where INOCA was 4 times more likely, while 'normal' results were half as less likely to detect small vessel disease.
The study, funded by the British Heart Foundation and the Chief Scientist Office of the Scottish Government and sponsored by the NHS Golden Jubilee, was carried out by heart specialists from the University of Glasgow and took place in 3 hospitals within NHS Scotland – the Golden Jubilee University National Hospital in Clydebank, Glasgow Royal Infirmary and Forth Valley Royal Hospital in Larbert, Falkirk.
One of the trial's leads, Professor Colin Berry - a Cardiology Consultant at NHS Golden Jubilee and Chair in Cardiology and Imaging at the University of Glasgow said: "In patients experiencing angina in the community, it is not known whether INOCA is a common cause of angina and, in addition, if it is diagnosed, the treatment of INOCA is also uncertain.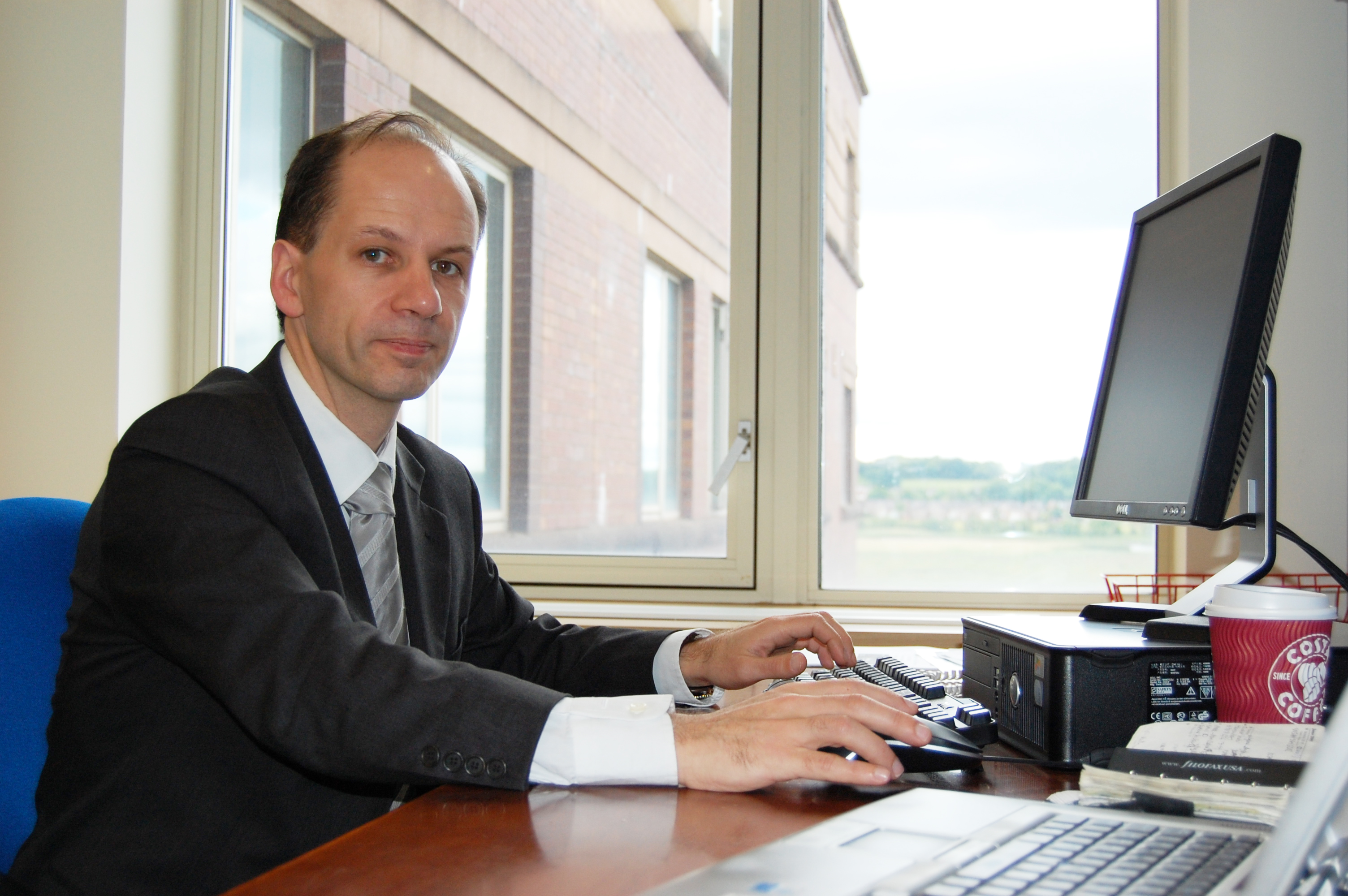 Image: Professor Colin Berry
"We assessed whether the addition of tests of small vessel function might change the diagnosis based on the CT scan and, if so, would changes in treatment lead to improvements of symptoms, health-related quality of life, satisfaction with care and onward referrals for medical care.
"In terms of clinical implications, the trial results show that use of these tests will help to answer what patients regularly ask - 'What is the cause of my chest pain?'.
"We found that this approach led to improvements in treatment satisfaction, reduced unnecessary referrals for extra tests and helped to improve control of blood pressure."
Professor Berry believes more research is needed to develop new medicines for small vessel disease in the heart.
He added: "To this end, our team is currently leading the PRIZE trial, funded by the Medical Research Council, which is scheduled to report results towards the end of 2023.
"We would like to thank the patients and the staff who supported this study, the study sponsor and the funders - the British Heart Foundation and the Chief Scientist Office of the Scottish Government."
Professor Sir Nilesh Samani, Medical Director at the British Heart Foundation, said: "Chest pain is one of the most common reasons for people to visit hospital, but despite routinely undertaken heart investigations, the cause remains a mystery for many.
"This research shows that more detailed tests can identify a cause in many more people. While the study did not show that such tests directly improved quality of life or outcomes, the findings open up the possibility of new and specific treatments being developed for this group of people."
Members of the team who carried out the trial will present the findings at the world-leading cardiovascular medicine conference, EuroPCR, in Paris on Thursday 18 May.
Link to CorCTA trial: https://clinicaltrials.gov/ct2/show/NCT03477890
Link to PRIZE trial: https://www.clinicaltrials.gov/ct2/show/NCT04097314
*Angina is a chest symptom that is caused by a lack of blood reaching the heart and is a common health problem. Angina is usually thought to be due to a blocked heart artery, however, angina may also occur due to cardiac 'small vessel' narrowings, even if the main arteries are clear. The medical term for angina due to small vessel disease is INOCA (myocardial ischaemia with no obstructive arteries).
Study details and other findings
250 outpatients referred with mostly mild angina and no obstructive coronary arteries defined by coronary CTA underwent invasive assessment of coronary spasm and microvascular function.
Two thirds of this population had suspected or definitive microvascular angina and/or vasospastic angina undiagnosed by CTA and 1 in 5 patients received unplanned hospital care for chest pain during 20 months of follow-up.
Two thirds participated during the COVID-19 pandemic, and compared with standard, angiography-guided care, disclosure of the coronary function tests to stratify management improved treatment satisfaction, reduced blood pressure and secondary care referrals, but did not improve angina or health-related quality-of-life.
Compared with the control group, patients' treatment satisfaction was higher in the study group at 12 months and high blood pressure was less common, however, angina and health-related quality of life were not different between the groups.
​​​