Family and friends scale the heights in memory of heart transplant patient
September 13, 2023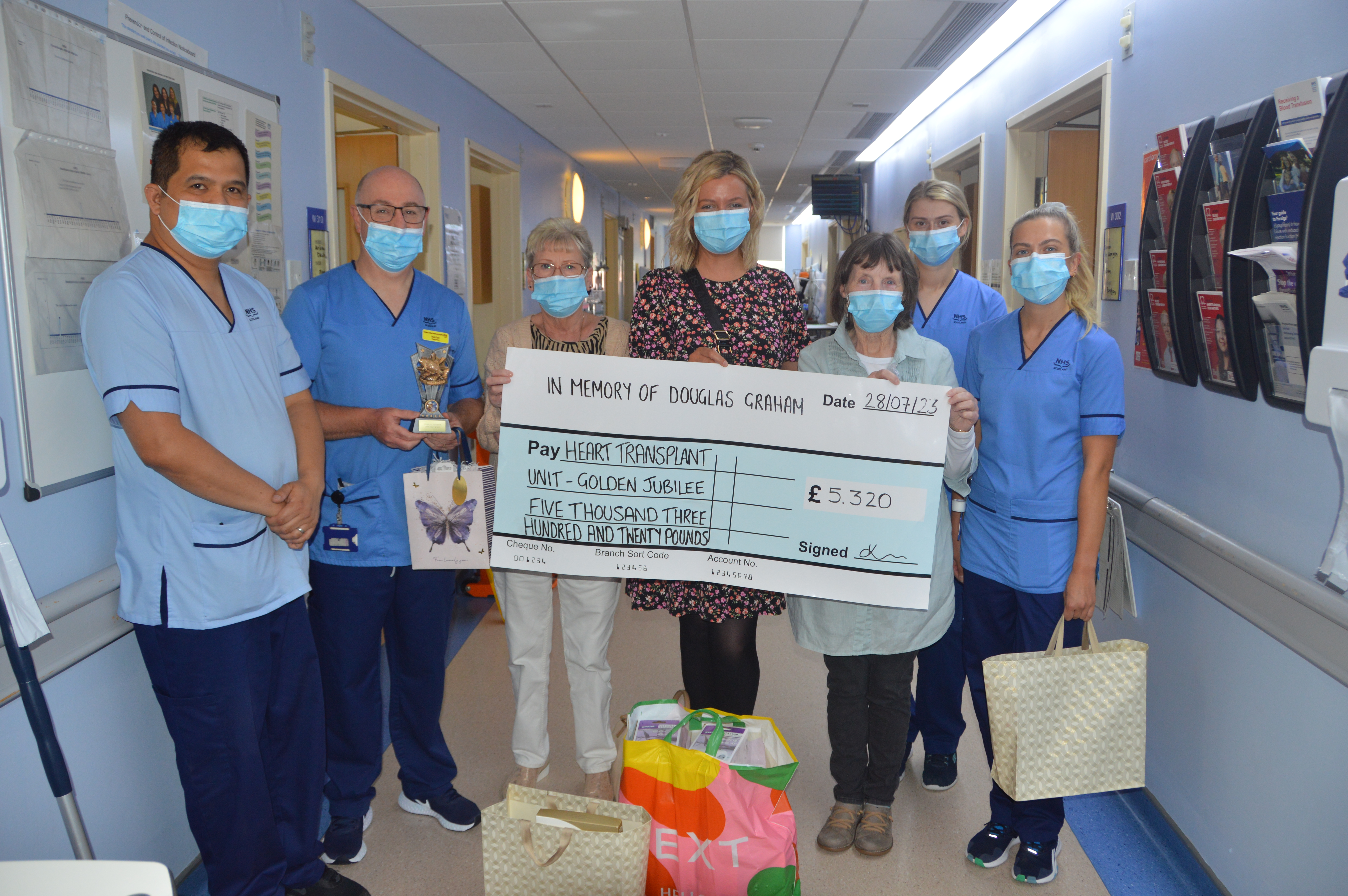 NSD ward staff with Douglas's aunt Rita Hilston, cousin Kirsty Hilston and mum Jess Graham, above
A family has raised more than £5,000 for Scotland's heart transplant service at NHS Golden Jubilee in memory of their loved one who sadly passed away.
Douglas Graham had received a heart transplant during the COVID-19 pandemic in 2021, but sadly died from post-transplant lymphoproliferative disorder (PTLD) on Boxing Day last year.
His beloved family and close friends wanted to thank staff at the Golden Jubilee for the outstanding person-centred care he was given in the National Services Division (NSD) ward during his stay.
Last year, a record number of 40 heart transplants in a single year were carried out at Scotland's only heart transplant centre based in the Golden Jubilee University National Hospital in Clydebank.
The service is responsible for providing advanced heart failure therapies to patients throughout Scotland, from the Borders to the Shetland Islands.
Douglas was a keen outdoors person and his cousin Kirsty Hilston organised a walk up 707-metre Tinto Hill near his hometown of Lanark, where he was a well-known and popular face.
Colleagues from the Tesco Lanark store where he had worked for over 20 years also wanted to be part of the memorial walk and helped raise a massive total of £5,320.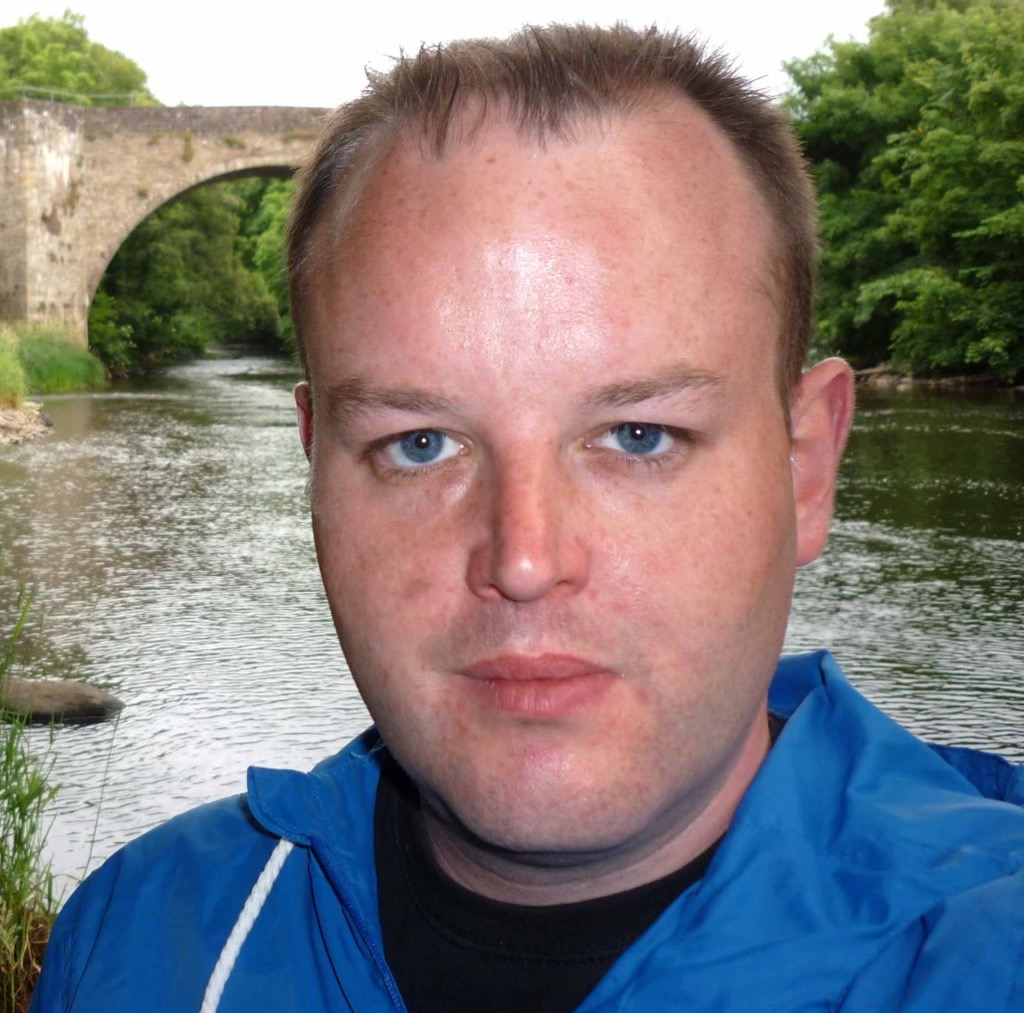 Douglas Graham
Mum, Jess Graham, said: "After his transplant Douglas wanted to climb Tinto to raise money for the NSD ward and staff to thank them for everything they did for him.
"Sadly he passed away before he could do it so we decided to carry on in tribute to him and we were overwhelmed by the support we got from his friends and Tesco colleagues.
"The dedicated care and attention he got on the ward was just unbelievable and everyone there became part of his family. He loved them all dearly."
Kirsty said: "We would like to thank all of the team and there are simply no words to express our thanks to them all. We would also like to thank everyone who supported the walk and gave their time, money and gifts so generously."
A total of 46 people did the Tinto walk in memory of Douglas and Tesco colleagues held fundraising activities including a bake sale, tombola and raffle prizes over a 3-day period.
Tesco Lanark Dotcom manager, Lynn Wilson, said: "I knew Douglas from the day I started in Tesco over 20 years ago and we were friends ever since.
"He was an integral part of our team and was very popular with staff and our customers and we all miss him terribly."
The money raised will go towards purchases that will help other patients to make their stays more comfortable as they go through difficult times.
NSD Charge Nurse, Mark Dyer, said: "Douglas was a real character with a brilliant sense of humour who kept us all going during his stay and he was a big part of our family here.
"We were devastated to hear of his death. He had a tough time after his transplant but he just faced it all with humour, dignity and resilience. It was an honour to care for him.
"The team would like to thank his family and friends for this most generous donation, which will help us continue to make a real difference to the lives of other patients and families."