Golden Jubilee introduces bedside mobile x-rays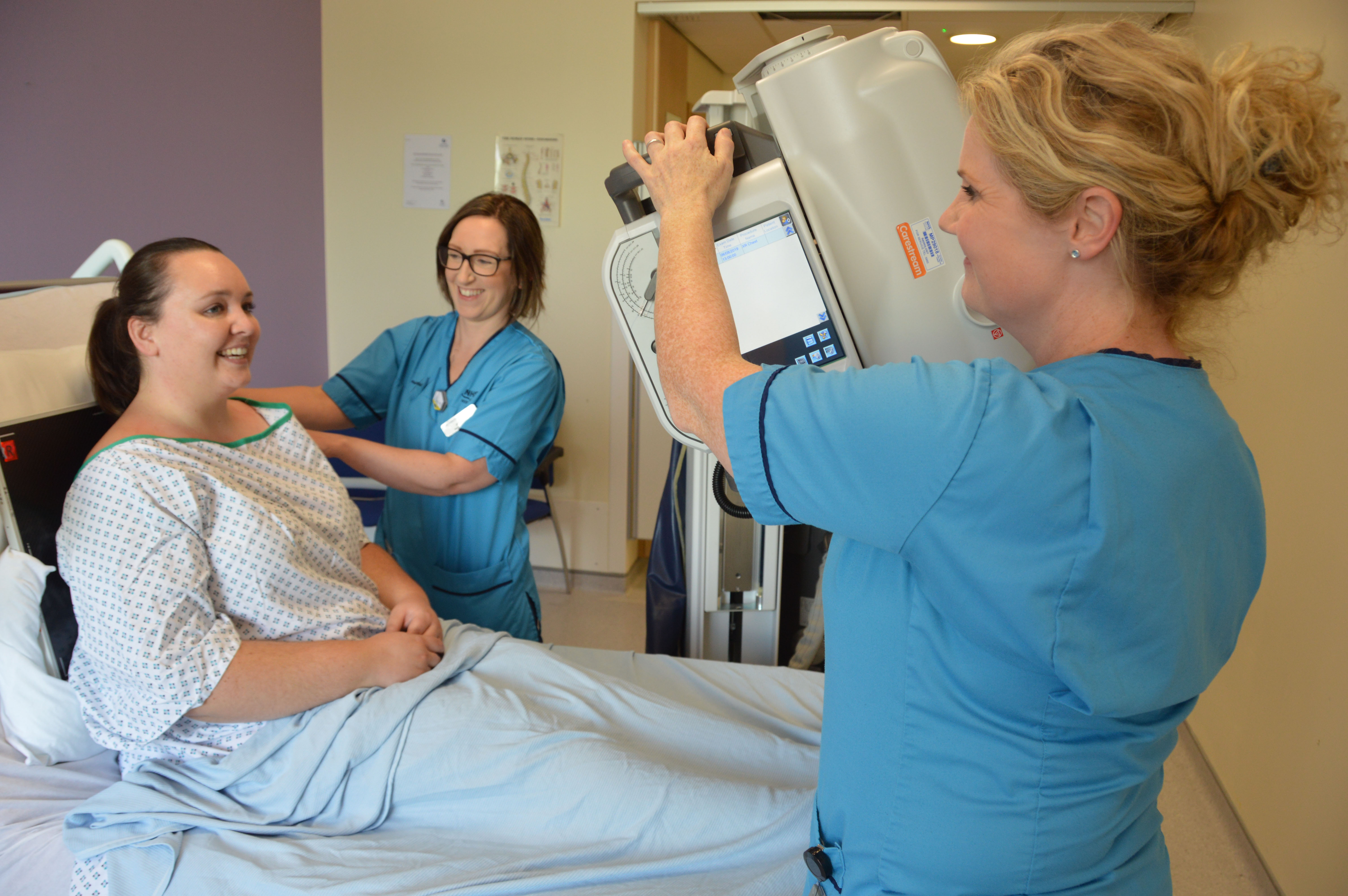 The Golden Jubilee National Hospital has deployed mobile x-ray units to further help diagnose and monitor critically ill patients.
Medical staff at the Clydebank facility, which treats patients from across Scotland, say the digital radiography x-ray units are helping treat patients more safely and efficiently.
NHS Golden Jubilee treats thousands of heart failure patients every year, many of whom are critically ill at the point of admission and require chest x-rays to help determine what is wrong with them.
With patients being so unwell, it is often difficult and dangerous to move them for an x-ray due to their vulnerable condition, prompting the Golden Jubilee to invest in five units, which are used at the patient's bedside.
The units give the multidisciplinary radiology team very clear images which they can see immediately on the mobile unit screen. It allows the Radiographer to, not only process the original image, but produce new images that are of extra benefit to the patient's care and diagnosis that could not have been carried out before without radiating the patient more than once.
The mobile units also enable medical staff to view images at the patient's bedside and make a clinical decision straight away. It also reduces the need to move the patient, which can assist with their recovery.
Lead Radiographer for X-Ray Patricia Trainor said: "This new development has considerably reduced the time it takes for Radiographers to x-ray patients in the ward and critical care areas. It is more efficient as the x-rays are digitally transferred directly to the Patient Archive Communication System (PACS), which means less paperwork and quicker results for the referring clinician, which means better patient care.
"Before the introduction of these units, the Radiographer would need to leave the ward to process the image and return again. Now that the images are available immediately we can adjust the equipment straight away so we do not need to move patients unnecessarily for a second time."
Lynne Ayton, Associate Director of Operations for the NHS Golden Jubilee, added: "The new mobile x-ray units are helping us deliver person centred care for people who are extremely ill and assisting us in treating patients more effectively.
"By having the ability to provide this service within our intensive care and high dependency units, we can now deliver high quality chest and abdomen x-rays at the bedside of our critically ill patients without the need for unnecessary moving and handling. This development provides obvious benefits to patients' successful treatment and recovery."