Golden Jubilee patient takes deep breath and goes for a walk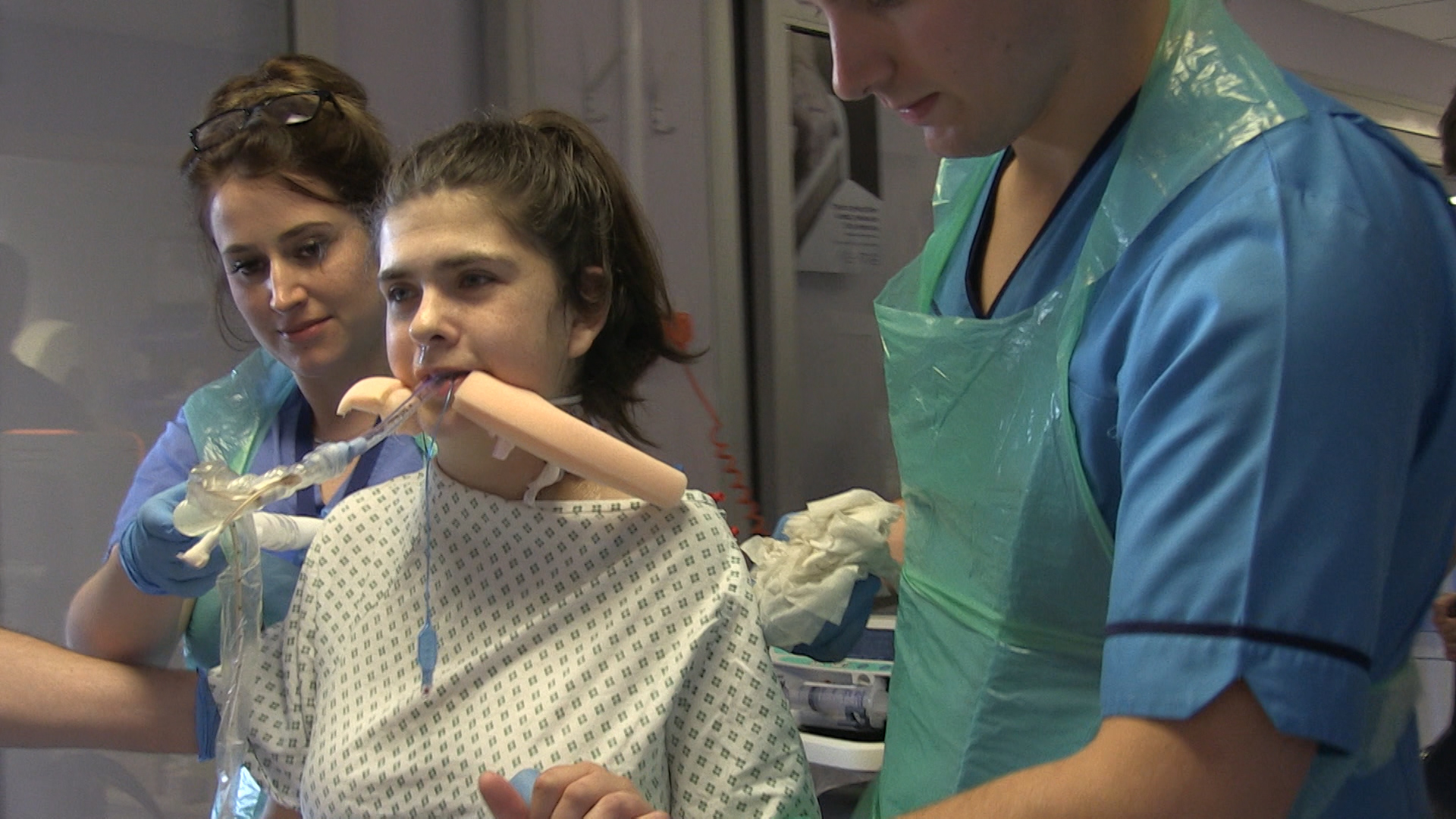 Physiotherapists at the Golden Jubilee National Hospital have used a new technique to help ventilated patients get vital exercise.
Historically, patients in Intensive Care Units (ICU) are limited to bed rest and the mobility of patients with breathing difficulties is restricted for the entire time they are on the ventilator.
The new protocol involves physiotherapists and nurses moving the patient in such a way that enables them to walk while still being on the ventilator.
The technique was used for the first time on 21-year-old Dundee woman, Louise Robbie.
The Senior Physiotherapist who carried out the new technique, Ross Marscheider, said: "We have mobilised a patient on a ventilator for the very first time in this unit and it is great news for patients.
"People who require the use of a ventilator are often too ill to do any form of exercise, or even normal day-to-day activities. So for Louise's family to see her up and about on her feet, is great from a psychological point of view."
Mobility restriction in patients can lead to muscle atrophy, reduced exercise tolerance, weight loss and restriction in respiratory muscle function. By helping patients move and exercise, it helps maintain muscle strength, which can deteriorate the longer a patient is bedbound.
Louise' mother, Aileen added "She's always been very determined, you could see that when she was walking around the ward.
"It was really good to see her up and about again, we're really thankful to all the staff at the Golden Jubilee for pushing to get her up and out of bed, it's their determination that keeps us positive."
The mobilisation of ventilated patients was carried out by the same team who carried out the first mobilisation of a patient on a femoral intra-aortic balloon pump (IABP) in the UK last year.
Another member of the team, Philip Henderson, the Registrar involved in Louise's care, said: "Being able to get up and breath a bit better while she's mobilising around the ward will help Louise move forward and hopefully help get the breathing tube out a bit quicker.
"The introduction of a new technique like this helps us to deliver person centered care for people who are extremely ill and gives us the ability to provide the patient with much-needed exercise which aids their recovery."