'Sea change' in exercise for heart patients
February 10, 2022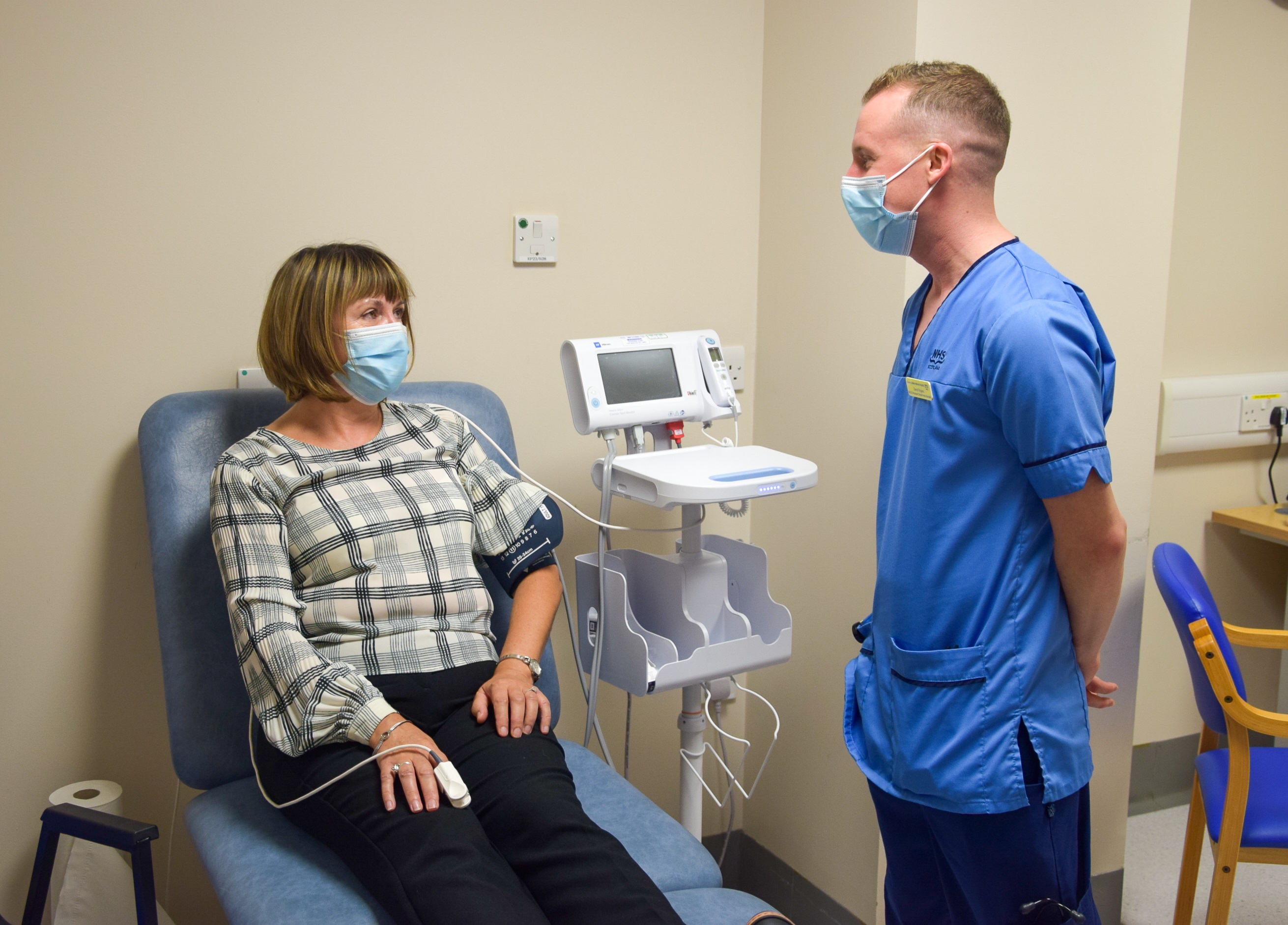 Congenital Heart Disease Awareness Week: 7 – 14 February 2022
An NHS Golden Jubilee study has found that structured exercise for patients with congenital heart disease is safe and effective to help them live longer and happier lives.
The Supported Exercise programme for Adults with Congenital Heart Disease (SEACHange) research was carried out by the national Scottish Adult Congenital Cardiac Service (SACCS) based at the Golden Jubilee National Hospital in Clydebank.
Congenital Heart Disease (CHD) is a lifelong condition with many patients from across the country requiring regular review in the national hospital's Adult Congenital Heart Disease (ACHD) clinic.
The long-term condition can result in heart failure and arrhythmias, with recurrent hospital admissions common among patients.
It was previously thought that for some patients with CHD that exercise could be too damaging for their hearts, but the SEAChange study aimed to determine the feasibility of introducing a supported exercise programme to develop physical and psychological wellbeing in adults with CHD living in Scotland.
Patients were assessed using a 6-minute walk test, grip, bicep and quadriceps strength, as well as psychological measurements.
They went on to complete a 12-week programme that included an online, personalised exercise plan, a walking programme and/or breathing exercises.
The groups of patients and majority of individual participants improved on their fitness across all the physical measurements.
SACCS Clinical Lead, Consultant Cardiologist Niki Walker, said: "The benefits of regular exercise are well known for the general population, but exercise and physical activity are areas where our patients often require support and advice.
"There is evidence that cardiac rehabilitation based around group exercise and peer support is beneficial in the CHD population and the provision of supervised, self-directed exercise programmes, can lead to sustained improvements in activity levels.
"Evidence suggests that even a modest increase in physical activity can reduce morbidity, improve psychological wellbeing and protect against cardiovascular disease.
"We therefore believe that interventions to support a healthy lifestyle may assist in reducing hospital admissions and healthcare costs for this patient population."
The study - by Niki Walker, Elaine Muirhead, Shelagh Brown, Jim Mearns from the SACCS team at NHS Golden Jubilee, and Honorary Research Fellow Dr Samuel Rodgers of Glasgow University - has been published on sciencedirect.com.
It was funded by generous donations in celebration of *Professor Stewart Hillis through the Golden Jubilee's Professor Stewart Hillis Endowment Fund, and the research topic chosen to reflect his passions of sport and congenital heart disease.
NHS Golden Jubilee Medical Director, Dr Mark MacGregor, said: "This is an important study, which we can use to help patients across the country recover better, live longer and enjoy a better quality of life with congenital heart disease.
"NHS Golden Jubilee is always looking for innovative and effective ways to treat our patients and working alongside them helps us provide improved care with a person-centred approach."
Additional information
*Professor Stewart Hillis is regarded as one of the pioneers of adult congenital cardiology in the West of Scotland.
He was hugely respected for his expertise in the fields of interventional cardiology and sports medicine, where he had international reputations.
He was highly respected by his colleagues and loved by his patients.
He was a man of great humanity and humility who was always proud of his Clydebank roots.
A national institution, independently run by its own NHS Board, NHS Golden Jubilee* delivers care through collaboration.