Cheerleaders show Warrior spirit for inspirational friend
August 07, 2020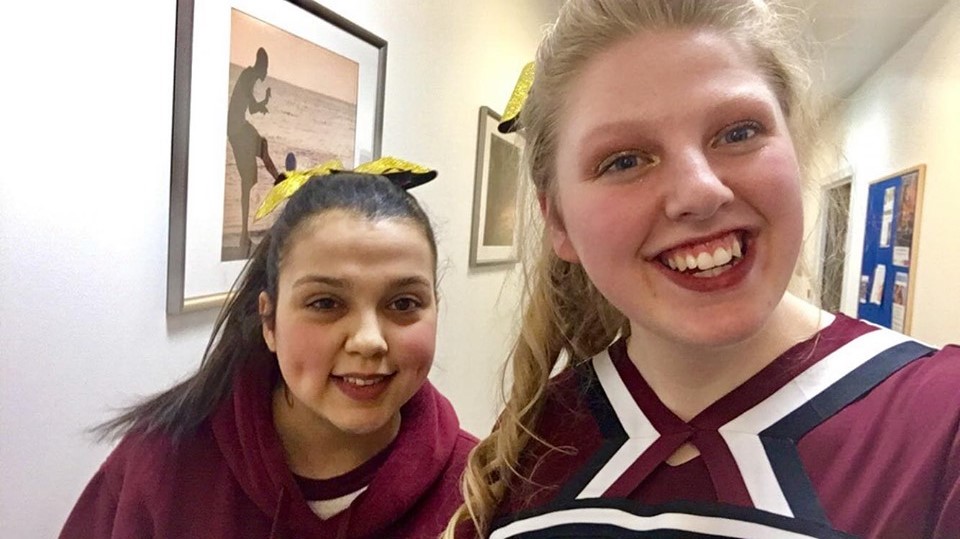 Eilidh Nicolson, left, was a member of the Strathclyde Warriors cheerleading team before her death in 2018 from heart failure
A university cheerleading team has raised thousands of pounds for the NHS Golden Jubilee heart service which cared for their beloved teammate before her death.

Eilidh Nicolson, from Glasgow, had congenital cardiac disease and received care from the Scottish Adult Congenital Cardiac Service (SACCS) at NHS Golden Jubilee in Clydebank.

Eilidh, who had four open heart surgeries, three ablation procedures and a pacemaker implant, spent both her 18th and 21st birthdays in hospital receiving life-saving treatment.

Despite her heart condition, Eilidh achieved her dream of completing a History and Politics degree at the University of Strathclyde before she sadly passed away two years ago at age 21.

Strathclyde Warriors, the university's cheerleading team, are active fundraisers and raised a massive £5,750 for the specialised heart service to keep Eilidh's memory alive.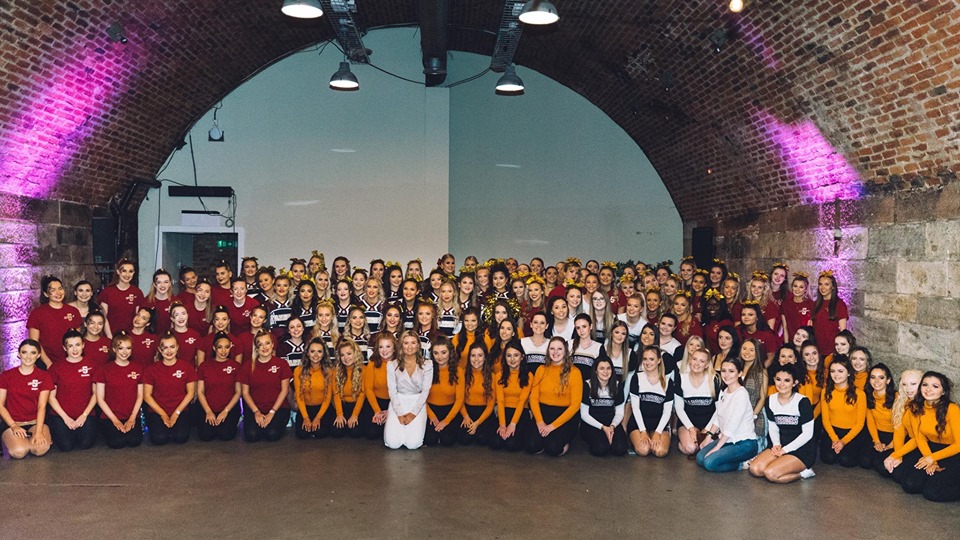 The Strathclyde Warriors are the cheerleading team for University of Strathclyde
The money was raised over two cheerleading seasons through bake sales, bingo nights, pub quizzes, raffles, gym challenges, two Glasgow Santa Dashes and from the team's first-ever club showcase.

Fellow Warrior and close friend Hannah Leitch said the team chose to raise funds for the Scottish Adult Congenital Cardiac Service (SACCS) as thanks for the compassion and care shown to Eilidh.

Hannah said: "The SACCS team were such a great comfort and support to Eilidh and her family and we are grateful for the services which they provide to individuals and families in the same situation.

"Eilidh was a kind and compassionate person who always brought out the best in people. She was a dedicated cheerleader who was committed to this club and we wanted to continue her legacy and keep her memory alive.

"Although she is no longer with us, Eilidh's spirit continues to inspire and encourage us to help others and do what we can to spread hope."

The Scottish Adult Congenital Cardiac Service at NHS Golden Jubilee provides services for patients with congenital heart disease - some of whom have transitioned from children's cardiac services, whilst others are diagnosed in adult life. The service performs heart surgeries, interventions and detailed assessments and considers the role of specialised drug therapies when indicated.

The service works with teams around Scotland, ensuring that there is care available to patients as close to home as possible, which means that patients can have clinic appointments at both the Golden Jubilee National Hospital and at their local hospital.

SACCS Specialist Nurse, Elaine Muirhead, worked in partnership with the university to ensure hospital appointments didn't overlap with academic commitments and Eilidh had extra time between classes, among other additional support.

Elaine said: "I remember Eilidh from when I first met her at the Royal Hospital for Sick Children. She was such an amazing woman who faced everything with great maturity and dignity.

"She lived life to the fullest and made her dream of getting her university degree come true. It was an honour to have been able to look after her, she was an inspiration to myself and all of those who knew her."

SACCS Consultant Cardiologist Dr Niki Walker added: "It is wonderful to see how Eilidh has inspired the Strathclyde Warriors to go above and beyond to help others.

"We are hugely grateful to the Strathclyde Warriors and all their supporters for raising such an amazing sum of money, which will help us enhance the experience and care of congenital heart patients at NHS Golden Jubilee."