NHS Golden Jubilee to deliver more heart procedures
December 04, 2020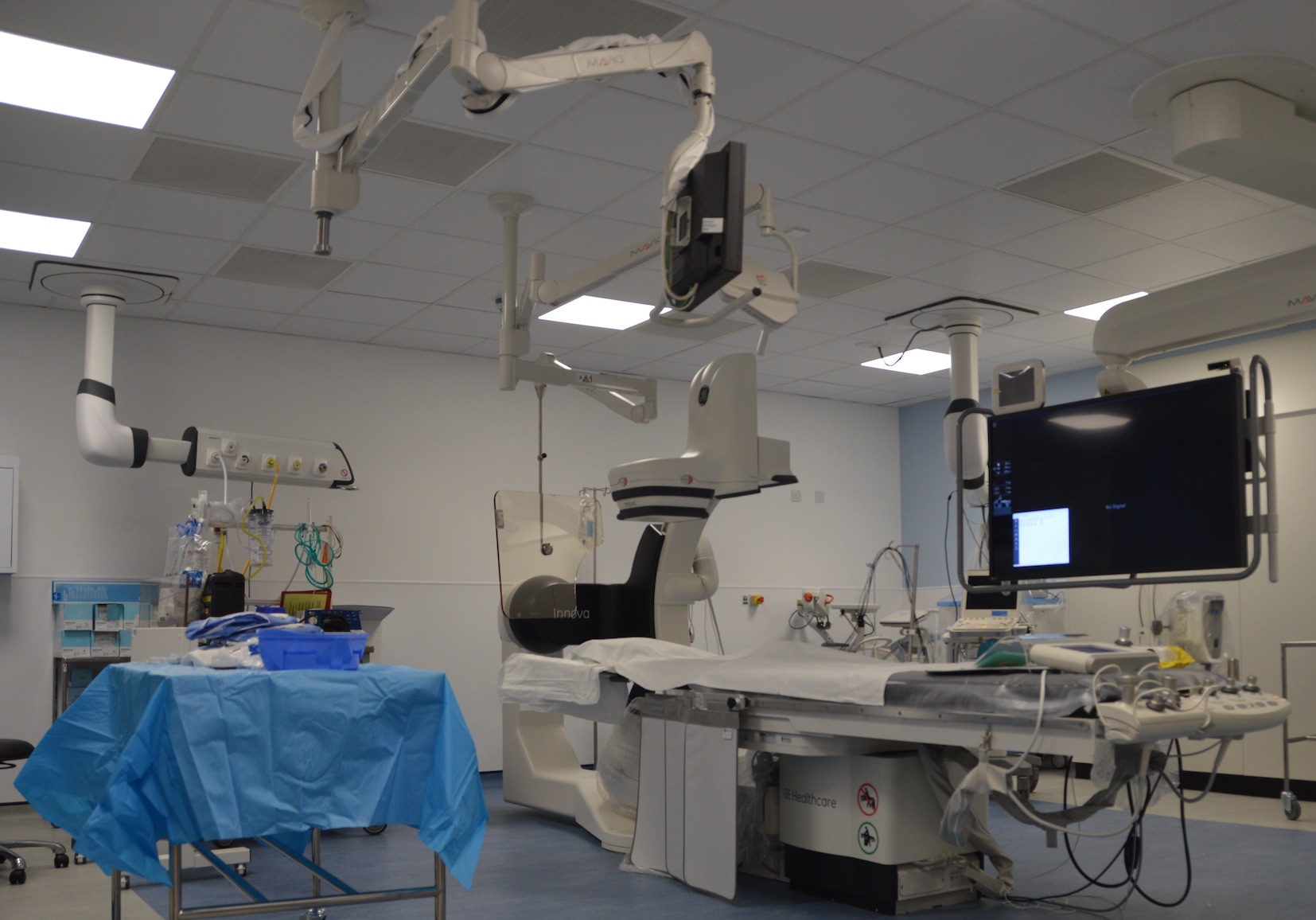 NHS Golden Jubilee will be offering approximately 850 additional procedures for heart patients across Scotland, thanks to the opening of their fifth Cardiac Catheterisation Laboratory (Cath Lab) at the Clydebank based Hospital.
As one of the UKs leading and best performing specialist cardiac centres, NHS Golden Jubilee currently carries out approximately 6,500 interventional cardiology procedures every year in their Cath Labs, identifying potentially life-threatening heart conditions, including 3,000 Percutaneous Coronary Interventions (PCI), opening up blood vessels and restoring critical blood flow to the heart.
Primarily serving patients across the west of Scotland, the expansion of this service will result in more patients every single year having faster access to the high quality care they require.
NHS Golden Jubilee's Associate Medical Director and Consultant Cardiologist, Hany Eteiba, commented: "This new facility will have a major impact, not only on advancing patient care, but will allow people from all around the country to receive the care they need quicker and more efficiently than ever before.
"NHS Golden Jubilee is well known for having excellent patient outcomes from coronary intervention, and this new development make sure that even more patients have access to this specialist care on a planned and emergency basis."
A Cath Lab is a specialised room where minimally invasive tests and procedures are performed to diagnose and treat diseases involving the heart and blood vessels. To support the Cath Lab, NHS Golden Jubilee have also created an additional dedicated six bedded cardiology day unit with more staff to accommodate the increase in patients.
NHS Golden Jubilee Chief Executive, Jann Gardner said: "There is an increasing demand for cardiology services and NHS Golden Jubilee's new Cath Lab will allow us to provide even more sustainable services.
"In what has been a challenging year for NHS services, we are delighted that we have been able to, not only support our NHS colleagues across Scotland with the remobilisation of services, but also now provide additional capacity to benefit more heart patients in a permanent new facility."