NHS Golden Jubilee staff show true 'spirit of Christmas'
December 18, 2020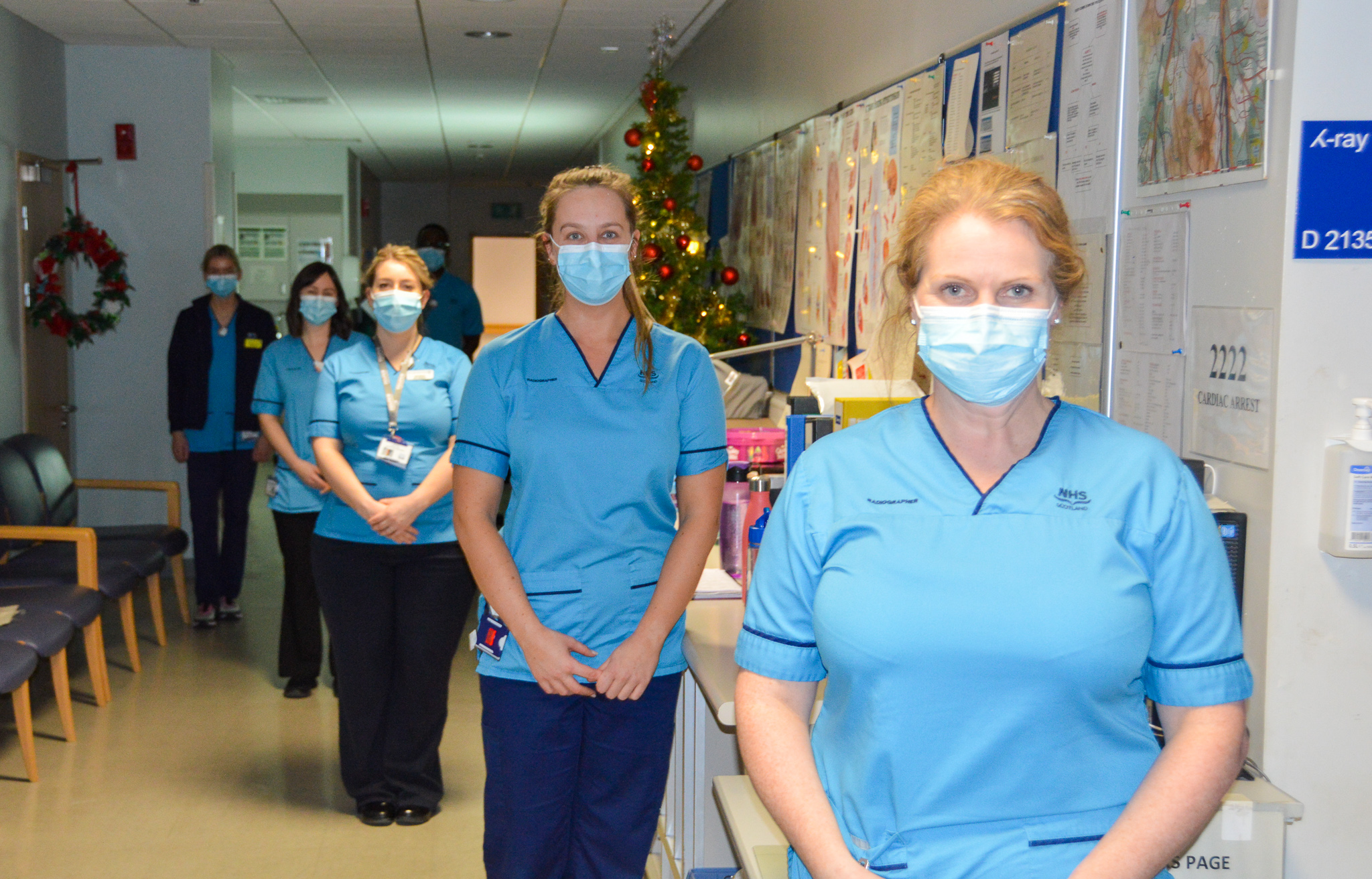 Staff from our Radiology department (pictured above), Rehabilitation, Mobilisation Hub, Electrophysiology (ECHO) and National Services Department (NSD) collected in hundreds of gifts for local children this Christmas
Scores of key workers from NHS Golden Jubilee are showing the true 'spirit of Christmas' by donating gifts for children in the local community this year.
Staff from several departments in the Clydebank facility have chosen local organisations which provide ongoing care or support for children and families who will be facing hardship this Christmas.
As well as giving something back to local communities, staff also wanted to say a heartfelt thanks to the public for the overwhelming support they showed key workers during the first wave of coronavirus through the 'Clap for Carers' on doorsteps, displaying rainbows in homes and the thousands of good wishes received on social media.
The Golden Jubilee's Mobilisation Team and Executives have collected presents for Social Work Youth West Dunbartonshire and gave gift bags for teenagers, aged 16 and above.
Frontline Allied Health Professional (AHP) staff from the Rehabilitation and Radiology departments have donated sacks of gift packs for the West Dunbartonshire Foodshare. Each pack contained the likes of pyjamas, games, hats and scarfs, and toiletries, while toys were donated for the organisation's Toybank appeal.
Colleagues from the heart transplant ward (National Services Department) donated bags of gifts for the Clydebank Women's Aid.
Staff in the Electrophysiology (ECHO) department also collected bags of goodies. The collection was led by Healthcare Support Worker Jean Fairgrieve with support from staff across the hospital, Consultants, family, friends and Cardross Parish Church.
The bags of presents will go to children from a local high school and the Clydebank Salvation Army.
The collections from all the departments has amounted to hundreds of presents for children who may not normally wake up to presents under the tree on Christmas Day.
Head of Rehabilitation, Christina MacLean, took her inspiration from the Glasgow-based charity Spirit of Christmas, which co-ordinates the distribution of thousands of Secret Santa gifts to children and young people who are affected by hardship or living in poverty.
Christina said: "It deeply saddens me to know that many children are living in poverty. As a mother of two young children, I know how excited the kids get about Christmas and the prospect of exchanging gifts.
"It is heart breaking to think that so many others don't get an opportunity to experience this, so we all wanted to provide some children with a little Christmas cheer this year."
Secretary Maeve Coleman from the Mobilisation Hub added: "To say the response to these collections has been incredible is an understatement. I think it's a really good reflection of how the Hospital and its staff see themselves as part of the community here in Clydebank and how we want to support our neighbours."
NHS Golden Jubilee Chief Executive, Jann Gardner, hopes the gifts can bring some happiness at the end of what has been a challenging year for the NHS and the country as a whole.
She said: "I am amazed, but not surprised, at the generosity and genuine feeling towards others shown by NHS Golden Jubilee staff who have once again gone above and beyond.
"It has been such a tough year for everyone through this coronavirus pandemic and the public has shown us how much the NHS means to them through all of their continued love and support this year, which has humbled us all so much.
"I am so proud of the way our compassionate staff have come together in this special way at Christmas. They have worked so hard through difficult and trying times, but I know that giving something to people less fortunate at this time of year will be as rewarding for them as it will be for those who receive.
"I hope our gifts are warmly received and can bring some joy and happiness on Christmas Day. I would like to wish everyone in the Team Jubilee family, our patients and our community a very Merry Christmas."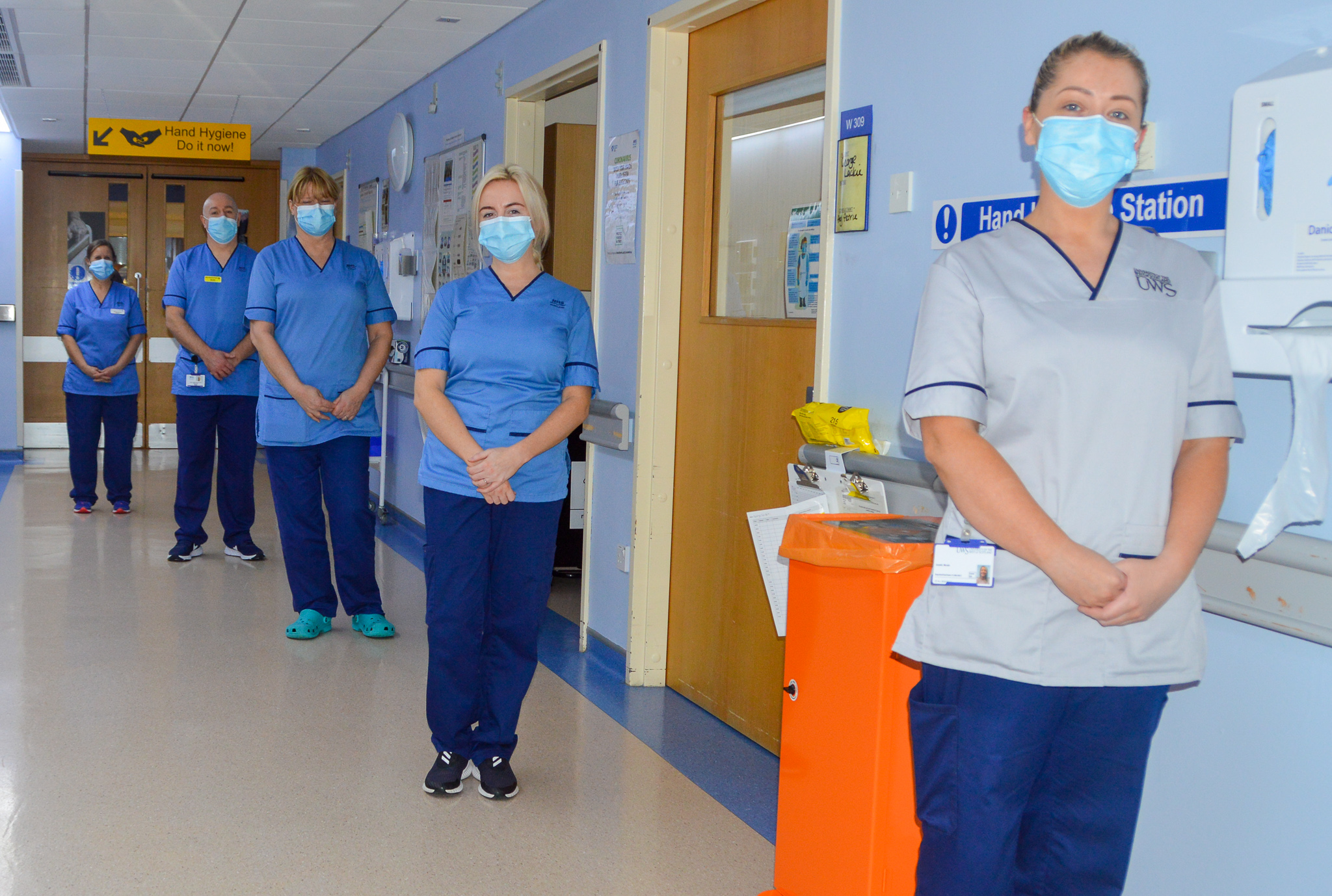 NSD staff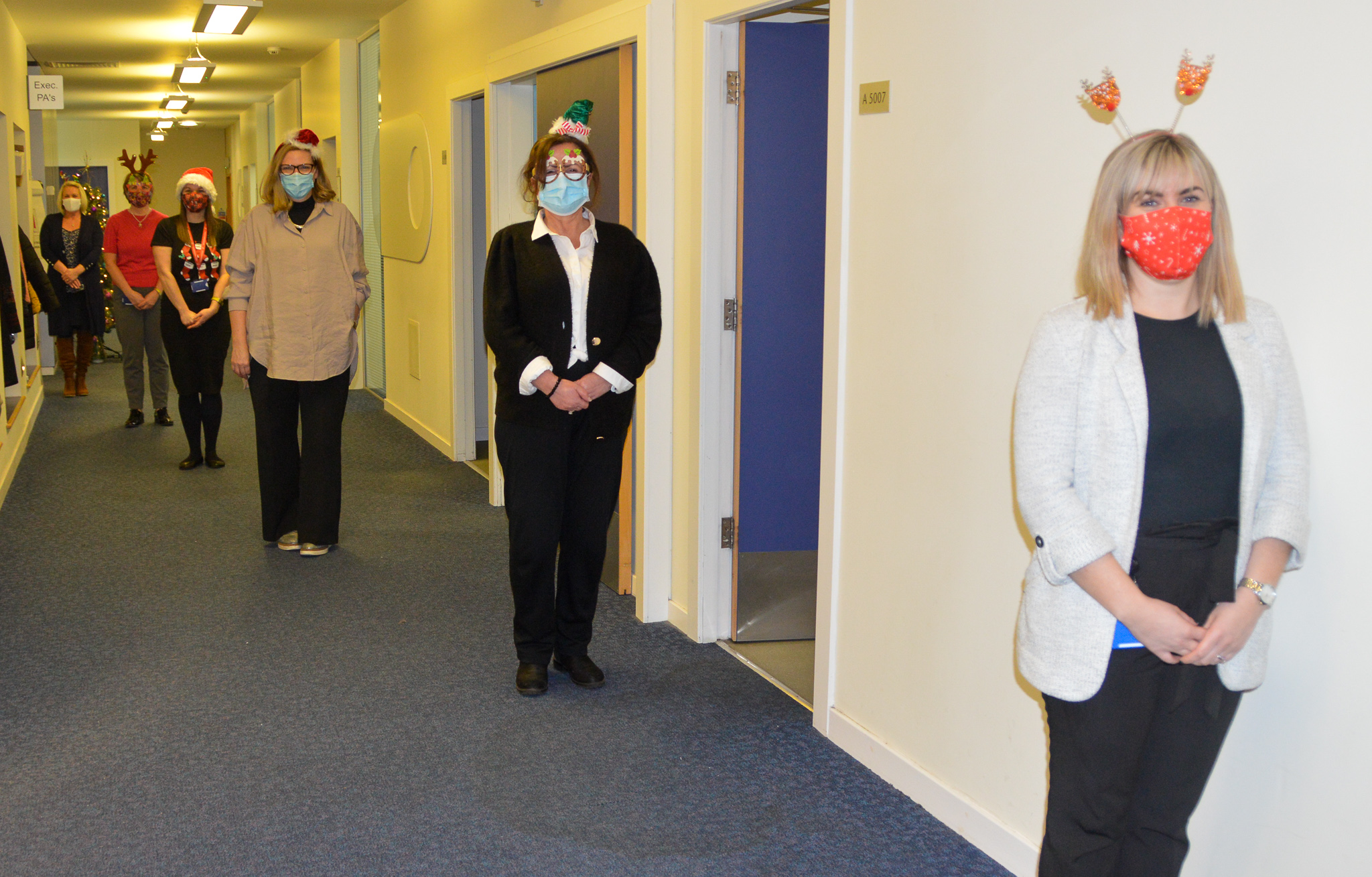 Mobilisation Hub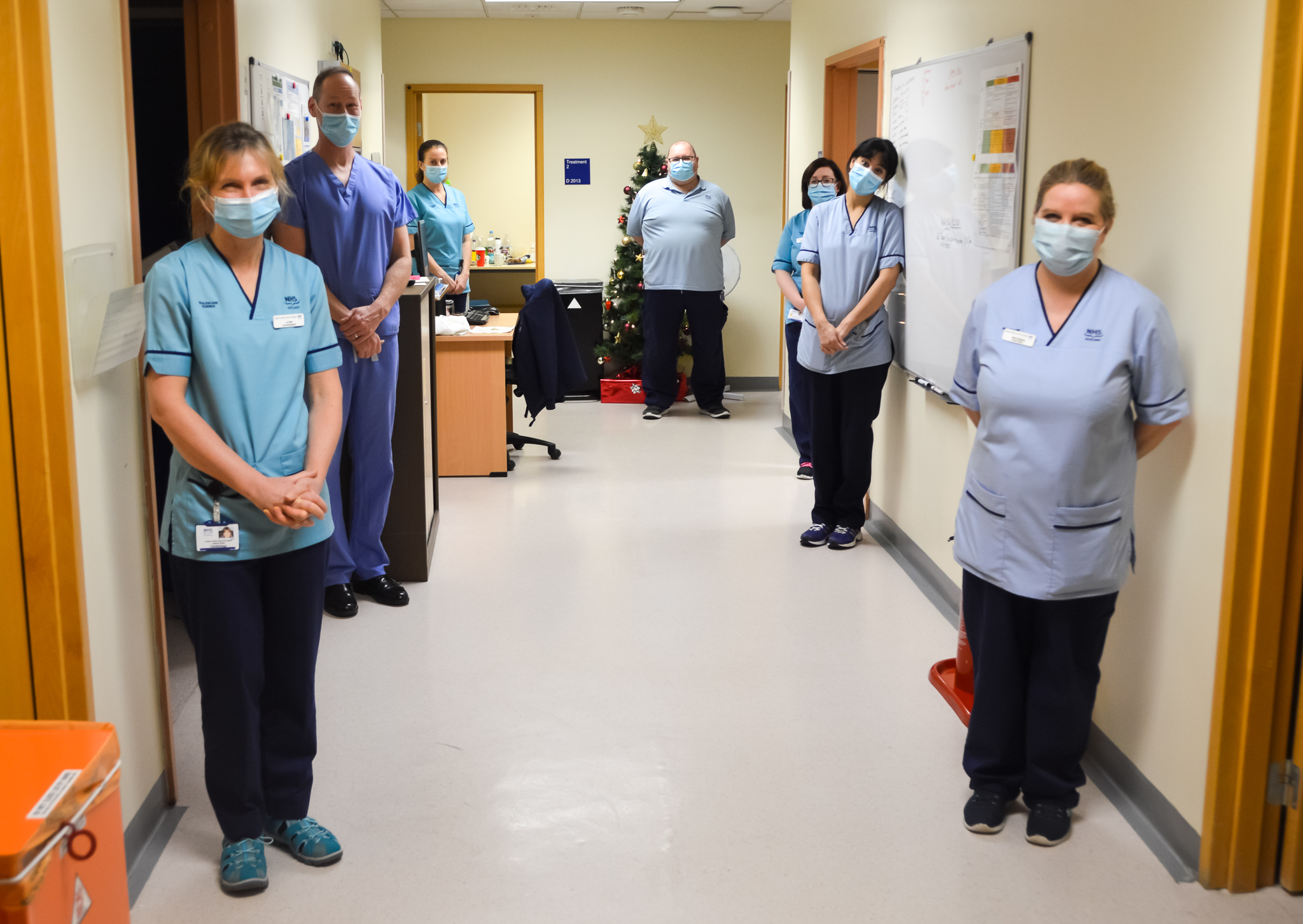 Electrophysiology (ECHO) staff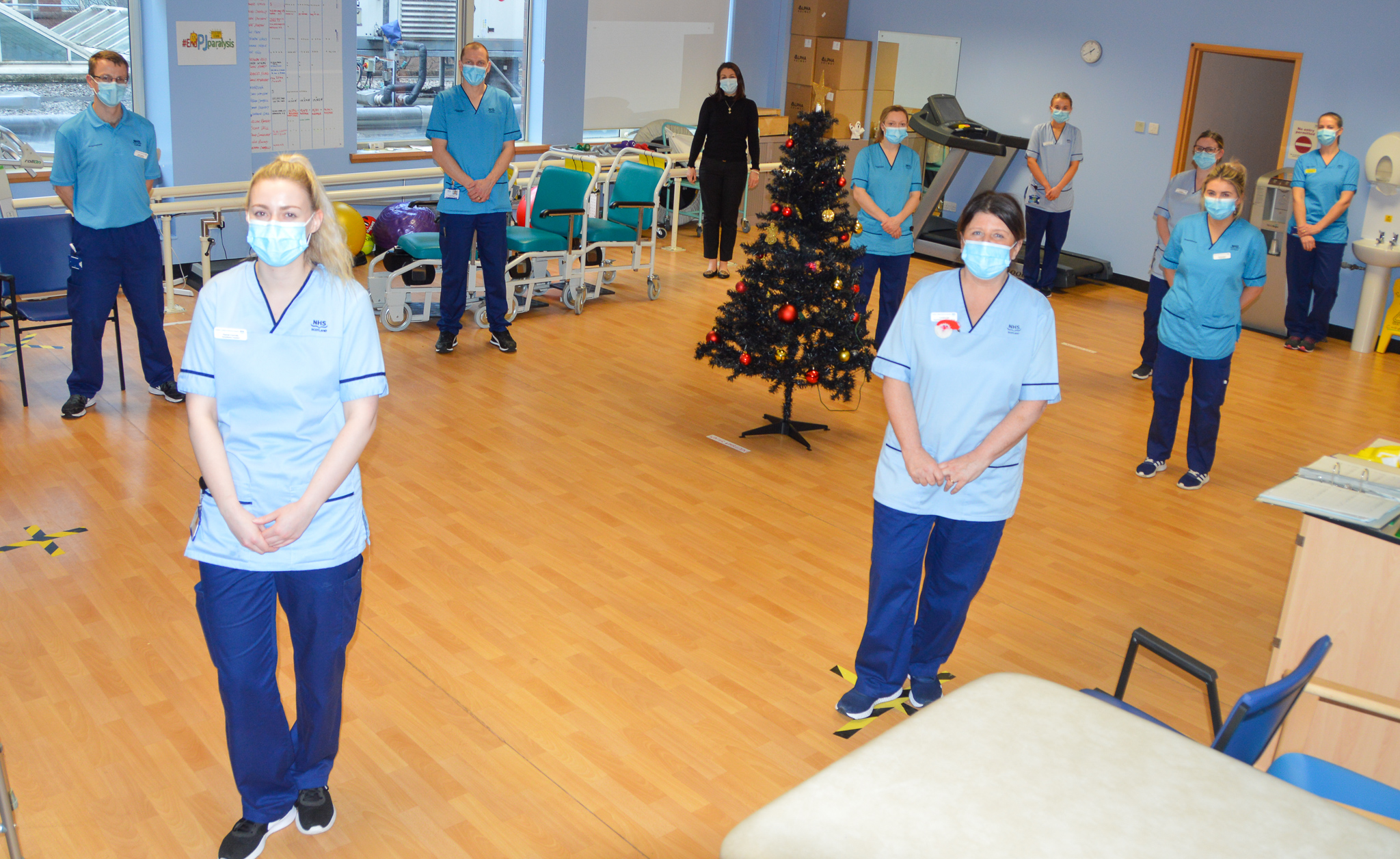 Rehabilitation staff