NHS Golden Jubilee welcomes new Whistleblowing Champion
November 02, 2020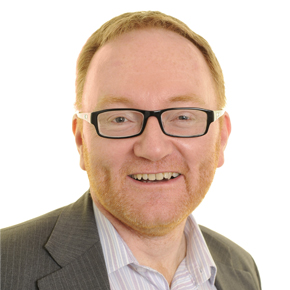 NHS Golden Jubilee has welcomed its newest Non-Executive Board member.
The two-year appointment of Callum Blackburn as Whistleblowing Champion was announced by the Cabinet Secretary for Health and Sport, Jeane Freeman and will run from 1 November 2020 to 31 October 2022.
Callum has over 20 years' experience working in public bodies and has extensive policy development expertise in both local authorities and the Scottish Government, most recently as the Head of Policy, Research and Evaluation at Zero Waste Scotland.
He also served as an External Adviser to Standard Life's Ethical Advisory Group for pension fund investments for nine years and has a passion for achieving best practice in governance and management.
Callum commented: "I am delighted to be joining NHS Golden Jubilee as Whistleblowing Champion.
"This is a challenging, rewarding and worthwhile role and I hope to be able to use my experience and drive to make a difference to patients and staff in this new appointment as a non-executive member of the Board."
Susan Douglas-Scott CBE, Chair of NHS Golden Jubilee, commented: "I am pleased to welcome Callum to the Board of NHS Golden Jubilee as our Whistleblowing Champion.
"Our staff do a fantastic job of looking after patients and it is equally important that they experience the care and respect they show to others.
"All NHS Golden Jubilee staff should experience the compassion our values lay out and feel valued for who they are and for their contribution to the NHS.
"I am confident that Callum's appointment will both help reinforce our values and help us build on our positive and inclusive working environment for every one of our staff."