Golden Jubilee Consultant named President Elect
September 26, 2017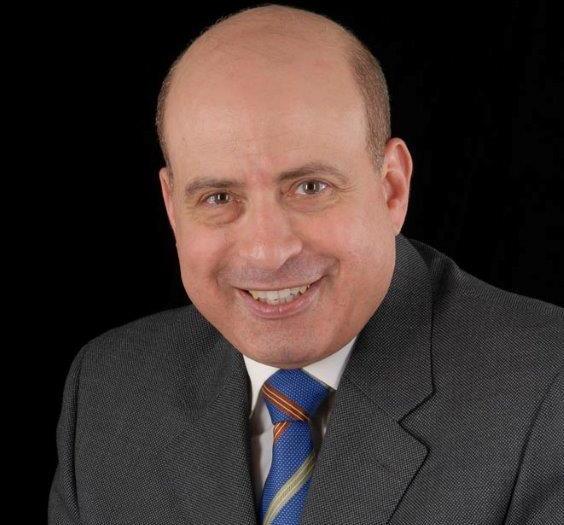 A pioneering interventional cardiologist from the Golden Jubilee National Hospital has been named the new President of the Scottish Cardiac Society (SCS).
Dr Hany Eteiba, Director of Regional and National Medicine at the Golden Jubilee, was elected unopposed in recognition of his leadership and dedication to the Society since its inception in 1992.
For the past 25 years, the SCS has been committed to securing the best cardiac care for Scottish patients, through education, innovation and international partnerships. Dr Eteiba will formally take up the position later this month
Jill Young, Chief Executive of the Golden Jubilee, said: "On behalf of everyone at the Golden Jubilee, I would like to offer Hany my sincere congratulations.
"We are the home of both regional and national heart and lung services, striving to lead quality, research and innovation. As such we are extremely proud that one of our most distinguished interventional cardiologists will be helping shape and lead the national landscape for the next three years."
Dr Eteiba played a vital role in the Society's evolution over the last 25 years, leading on the motion which dramatically expanded the group to include Allied Health Professionals. He was also responsible for establishing their Joint Scientific Sessions with other societies around the world, sharing best practice and helping deliver a world leading service for the patients of Scotland.
All of this was carried out in addition to his vital role in multiple research studies at the Golden Jubilee, including the T-TIME study for heart attack patients, aimed at unblocking the small vessels of the heart and reducing the likelihood of heart failure for thousands every year.
Stuart Pringle, current president of the SCS, added: "Hany has been an enthusiastic, fully committed and productive member of the SCS since its creation and is hugely respected in the Cardiology community. With a distinguished national and international reputation, he is recognised as a pioneer for his expertise in clinical service, clinical research, training and education.
"Both as a consultant and as a medical leader, Dr Eteiba has a strong focus on improving services, and a proven track record of delivering on a range of leadership tasks. We are delighted that Hany will be serving as President for the next three years knowing that the development of the Society will be in very safe and capable hands."
Commenting on the prestigious post, Dr Eteiba said: "I am absolutely thrilled to be elected as President and I cannot thank the Society enough for this huge vote of confidence.
"I have spent more than 20 years working with healthcare professionals from across the globe on behalf Scottish patients. I am excited to spend the next three years driving forward this progress, helping patients live longer and have healthier lives than ever before."