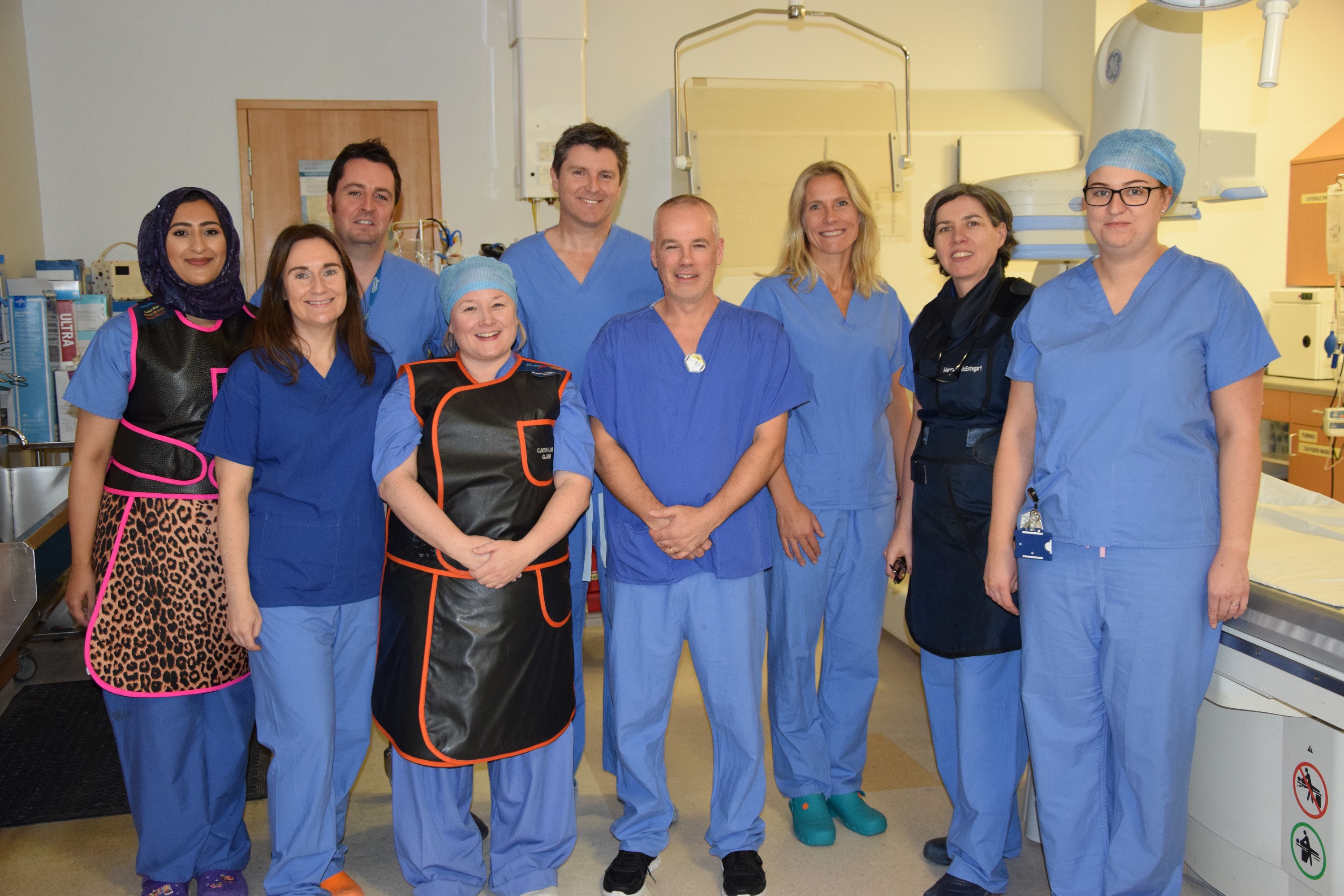 Cardiology specialists from NHS Golden Jubilee are playing a central role in the world's largest interventional cardiology conference taking place this weekend (26-29 September) in San Francisco, California.
For the first time, clinicians from the Golden Jubilee National Hospital will be broadcasting live cases to the Transcatheter Cardiovascular Therapeutics conference. Three late breaking trials are also being presented.
NHS Golden Jubilee is the only European centre out of 15 sites broadcasting live to the educational conference.
Working with a team of physiologists and nurses, cardiologists Professor Keith Oldroyd, Dr Margaret McEntegart and Dr Mitchell Lindsay will present two cases on Saturday 28 September.
One of these live cases will be a demonstration of how to use a device not currently available in the United States to deal with calcification of the arteries (plaque build-up), which can prevent adequate blood flow and cause angina and heart attacks.
Experts from the Golden Jubilee were involved in early research studies demonstrating the effectiveness of this device and will demonstrate to peers from across the world when and how to use it.
Researchers from the Golden Jubilee have also been involved in three major clinical research studies being presented in the late breaking trials session at the event.
The TWILIGHT study compares ticagrelor monotherapy to ticagrelor plus aspirin in high-risk patients undergoing primary percutaneous coronary intervention.
The Onyx ONE and IDEAL-LM studies are both comparisons of drug eluting stents with and without durable polymers.
Professor Colin Berry, Director of Research and Development at NHS Golden Jubilee and Professor of Cardiology and Imaging at the University of Glasgow, said: "The Golden Jubilee is home to one of the largest heart and lung centres in the world and has been the UK's best performing heart attack centre for 11 years.
"Playing a pivotal role in the world's largest interventional cardiology conference is recognition that NHS Golden Jubilee is a world-leading centre of excellence in heart disease."