NHS Golden Jubilee Board Members reappointed
March 11, 2021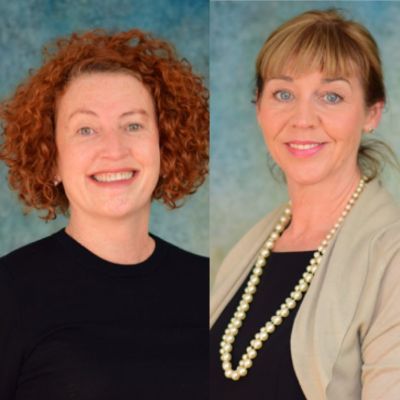 NHS Golden Jubilee has welcomed the reappointment of two Members of the Board.
The four-year appointments of Marcella Boyle and Karen Kelly as Non-Executive Directors were announced by the Cabinet Secretary for Health and Sport, Jeane Freeman and will run from 1 August 2021 to 31 July 2025. Both have served on the NHS Golden Jubilee Board since 2017.
Marcella Boyle is currently Chief Executive Officer (CEO) of The Hymans Robertson Foundation with a focus on supporting vulnerable young people. She has served as a Trustee with ENABLE Scotland, Scotland's national learning disability charity, with experience in senior executive positions in the public and private sectors.
An accountant with a successful career in local Government, Karen Kelly worked as Head of Finance at City of Edinburgh Council from 2006 to 2012.
Karen also spent time as Treasurer to the Royal Edinburgh Military Tattoo and Forth Road Bridge until leaving local government in 2015.
Karen has developed a portfolio of non- executive roles and currently serves on the Boards of City of Glasgow College, Apex Scotland and is Treasurer at the Cochrane Organisation. With experience of NHS Golden Jubilee, she has also previously served as Chair of the organisation's Audit and Risk Committee.
Susan Douglas-Scott CBE, Chair of NHS Golden Jubilee, commented: "I am pleased that both Marcella and Karen have extended their term and will continue to remain Members of the Board of NHS Golden Jubilee.
"As we continue to navigate our way through the current situation we continue to support patients from all across NHSScotland while progressing our ambitious expansion plans.
"The wealth of experience that both Marcella and Karen bring to us at NHS Golden Jubilee will be invaluable as part of our non-executive team, and I can't wait to continue working with them in the future."