NHS Golden Jubilee is vital for recovery
July 01, 2021
NHS Golden Jubilee is vital for recovery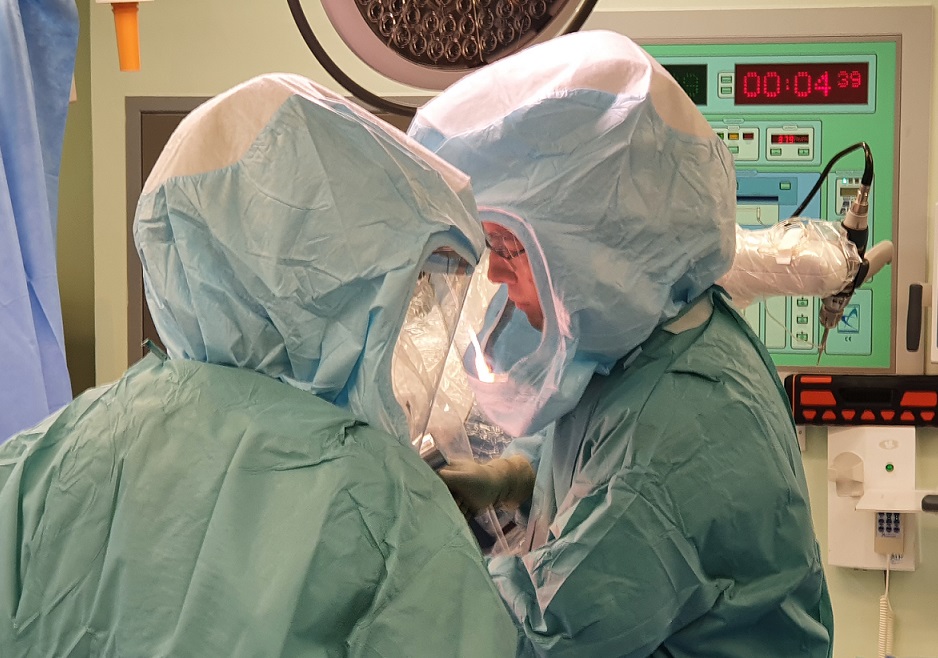 During the last year, NHS Golden Jubilee carried out more than 79,000* procedures, playing a vital role in the recovery of NHS services.
The national hospital continued urgent heart and lung care as well as additional cancer services throughout the COVID-19 pandemic. They also quickly re-started in demand planned care services such as cataract, hip and knee replacements and diagnostic imaging from July 2020 after a short pause to ensure patient safety measures were in place.
NHS Golden Jubilee Chief Executive, Jann Gardner, said: "The COVID-19 pandemic has brought unprecedented challenges to the NHS in Scotland, and healthcare services all around the globe. NHS Golden Jubilee was kept as a COVID Light site following the initial phase of the pandemic, allowing our team to develop new, flexible, and safe ways of working to continue to provide care for our patients.
"We have also worked in collaboration with healthcare colleagues across the country to introduce new specialities, including urgent cancer services for those who need them most.
"I am delighted to say that thanks to the excellent commitment, collaboration and innovation from our teams, and colleagues across the country, we have been able to carry out more than 79,000 procedures between April 2020 and March 2021, and have continued to significantly scale up our services since the beginning of the year."
During 2020, NHS Golden Jubilee also opened their new Eye Centre allowing them to carry out up to 18,000 procedures every year, as well as an additional cardiac catheterisation laboratory to carry out nearly 1,000 heart procedures.
Jann Gardner added: "We will continue to do everything we can to support the NHS in Scotland. The Golden Jubilee National Hospital is still expanding to meet the needs of patients across Scotland, and our teams are continuing to play a key role in world leading research across a range of specialities.
"Also hosted by NHS Golden Jubilee is the new national Centre for Sustainable Delivery (CfSD). This initiative will play a vital role in supporting Scotland's national efforts to remobilise, recover and redesign towards a better health care system."
*More than 79,000 procedures performed since July 2020 to March 2021:
o 2,555 orthopaedic procedures
o 700 cancer procedures
o 2,281 endoscopies
o 4,348 ophthalmology procedures
o 6,661 heart and lung procedures
o 62,465 diagnostic imaging procedures*
*This figure represents all diagnostic imaging activity at NHS Golden Jubilee in 2020/21, including 26,292 (42%) set against Waiting Times Service Level Agreement.
Watch our COVID Timeline video highlighting the work carried out during the pandemic