NHS Golden Jubilee awarded highest Armed Forces badge of honour once again
July 13, 2022

NHS Golden Jubilee has once again lived up to its name by retaining the Defence Employer Recognition Scheme (ERS) Gold Award.
The ERS Gold Award is the highest badge of honour the Ministry of Defence (MoD) awards to employers who support those who serve, veterans and their families.
To receive the Gold Award, organisations must:
Provide 10 extra paid days leave for reservists.
Have supportive human resources policies in place
Advocate the benefits of supporting those within the Armed Forces community by encouraging others to sign the Armed Forces Covenant and engage in the Employer Recognition Scheme.
As a proud and committed supporter of the Armed Forces for 20 years, NHS Golden Jubilee continues to support military leavers, veterans, reservists, families and spouses and cadets who work for us.
Professor Jann Gardner, NHS Golden Jubilee Chief Executive, commented: "NHS Golden Jubilee has been committed to supporting the armed forces family for the past 20 years and we are extremely proud that this has been recognised with the ERS Gold Award revalidation in our 20th anniversary year.
"It is right and proper that we support our armed forces colleagues for their ongoing commitment to public service and the range of civilian and military skills they bring to the NHS frontline.
"Whilst all non-essential activity stopped during the Coronavirus pandemic, we are now looking forward to increasing our collaborations and sharing best practice with our armed forces colleagues."
NHS Golden Jubilee has proactively provided supported Armed Forces colleagues since its creation in 2002.
First recognised as a Supportive Employer of the Armed Forces Reserves in 2013, NHS Golden Jubilee signed the Armed Forces Covenant with the MoD in 2016 and first received the ERS Gold Award in 2017.
Through the NHS Scotland Academy, NHS Golden Jubilee is engaging with the Armed Forces, Erskine Care and Board Military Champions to raise awareness of health and care career opportunities as well as exploring several areas of work in line with the Scottish Government framework for 'Increasing service leaver and veteran recruitment into health and care in Scotland'.
Golden Jubilee University National Hospital Charge Nurse Stewart Bower served with the Argyll and Sutherland Highlanders for 5 years before retraining for a career in the NHS.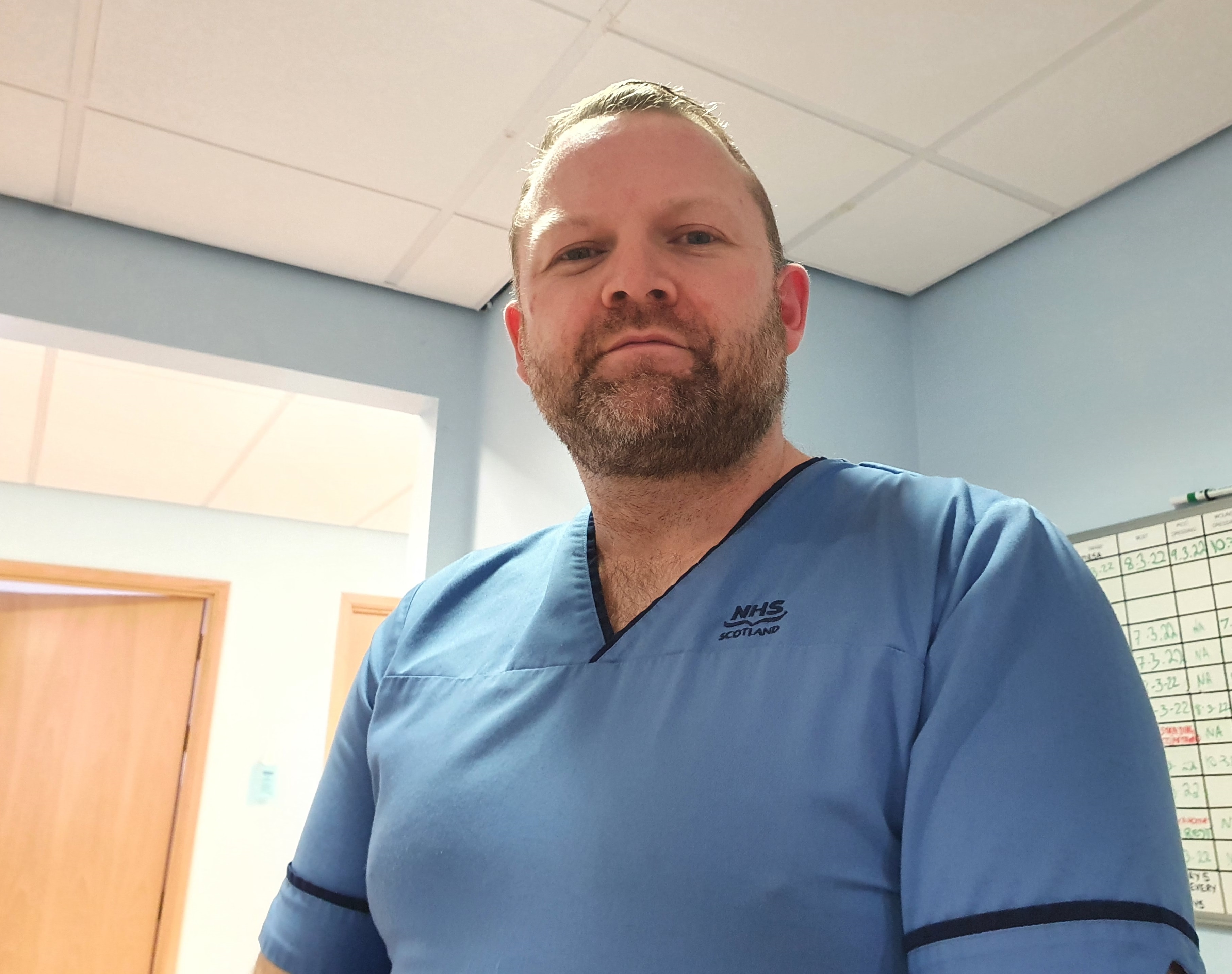 Stewart, from Dumbarton, said: "As a military leaver I've always been supported in my roles here at NHS Golden Jubilee and I would recommend it to anyone coming out of the Military to consider any role within the NHS.
"The skills that you would bring from the Military, such as communications and leadership, are the same ones you need in the NHS.
"I started here in 2011 as a Nurse in Orthopaedics and moved on to being a Clinical Educator on a 2-year secondment, before becoming a Charge Nurse 2 years ago, so I've also had great career progression here."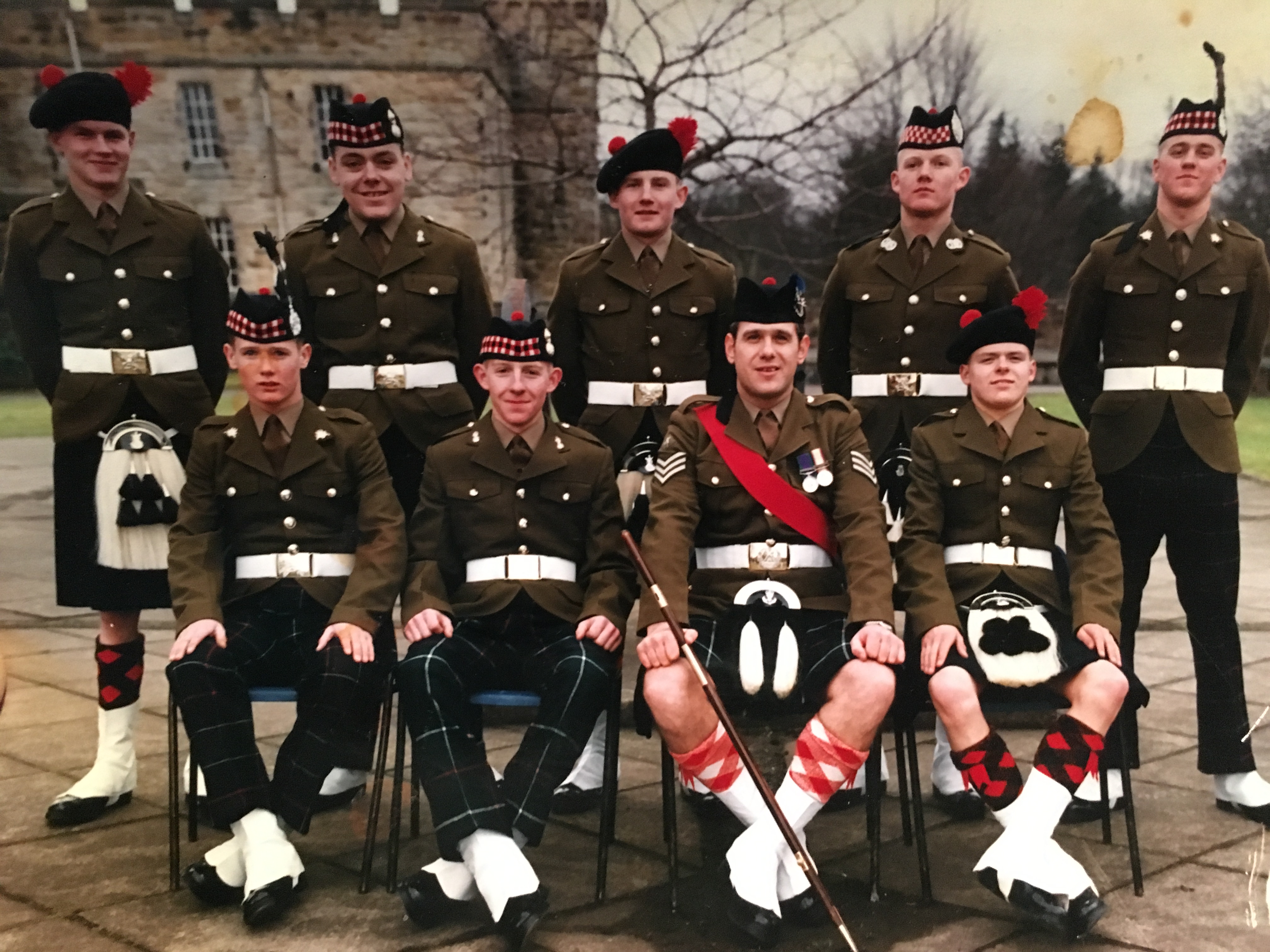 Image: Stewart is pictured second from right, back row
Minister for Defence People, Leo Docherty, said: "Regardless of size, location or sector, employing members of the Armed Forces community is good for businesses.
"These awards recognise the outstanding support for our Armed Forces from employers across the UK and I would like to thank and congratulate each and every one."