NHS Golden Jubilee maintain commitment to equality
February 23, 2022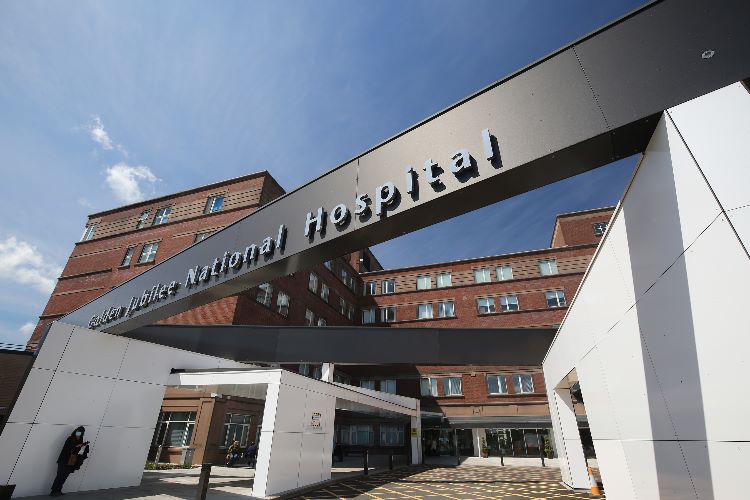 NHS Golden Jubilee has been honoured with the Gold Employer Award by leading LGBTQ+ organisation, Stonewall.
The national NHS Board has been part of the workplace equality index (WEI) for more than a decade.
Stonewall introduced the new Gold, Silver and Bronze award scheme to recognise and celebrate the different stages of LGBTQ+ inclusion shown by employers and highlight progress that has been made within organisations.
The Gold Employer Award is only given to employers that meet the needs of LGBTQ+ staff across 8 key segments including LGBTQ+ Employee Network, Empowering Individuals and Leadership.
NHS Golden Jubilee has successfully proven their commitment to providing an inclusive working environment in a number of ways. The NHS Board has:
Introduced gender-neutral, single person use, facilities in various areas throughout the hospital, including incorporating these facilities across the current expansion of their spaces and services.
Ensured all new policies are accompanied by and equality impact assessment (EQIA), which considers the impacts of the policy, on all nine protected characteristics.
Re-launched their LGBTQ+ staff network, providing a safe space for staff, volunteers and allies to share experiences and identify opportunities for inclusivity across the organisation.
The NHS Board also works closely with NHS Greater Glasgow & Clyde to deliver and provide space for a range of events relating to LGBTQ+ inclusion, most recently attending the Bi visibility event at Glasgow Royal Infirmary.
Taking part in NHSScotland's Pride Badge Campaign with a number of staff signing up to wear the Pride Badge and sign the Pride Pledge, showing support for their LGBTQ+ colleagues.
Gareth Adkins, Equalities Lead and Director of Quality, Innovation and People at NHS Golden Jubilee, said: "We are absolutely delighted to have received the Gold Employer Award.
"This recognises the range of policies, facilities and communities we have developed to provide an inclusive working environment for our staff as well as providing safe space for all of our patients and visitors.
"We are very proud that our staff show their commitment to supporting our LGBTQ+ colleagues, patients and visitors in what they do and by wearing the NHS Scotland Pride Badge."
As part of the NHS Scotland Pride Badge campaign, the Board will provide ally-ship training to all NHS Pride Badge wearers to provide them with the tools they need to support those form the LGBTQ+ community.
Jann Gardner, Chief Executive, NHS Golden Jubilee, said: "This award recognises our commitment to providing a workplace where all staff feel safe, valued and seen.
"Equality, dignity and respect are at the heart of everything we do for our patients and our staff, and we are committed to being a diverse employer where people can feel supported to help them provide the best care and experience for our patients.
"As we expand as an organisation, we look forward to continuing to champion inclusivity in the workplace and will always seek opportunities to make NHS Golden Jubilee a world-leading inclusive employer."
Susan Douglas Scott, CBE and NHS Golden Jubilee Board Chair said: "As an visible lesbian leader in the public sector I am delighted to see my passion for equality, diversity and inclusion enacted in our services. From personal and professional experience, I know how important it is to feel safe, supported and valued for who you are. As a people centred organisation, at NHS Golden Jubilee, we pride ourselves in extending our full support to all our people, staff, patients and visitors, current and future, believing that by having a culture of valuing and celebrating who we all are in this life leads to happier experiences for us all."